Aspire Breeze 2 AIO Pod Kit 1000mAh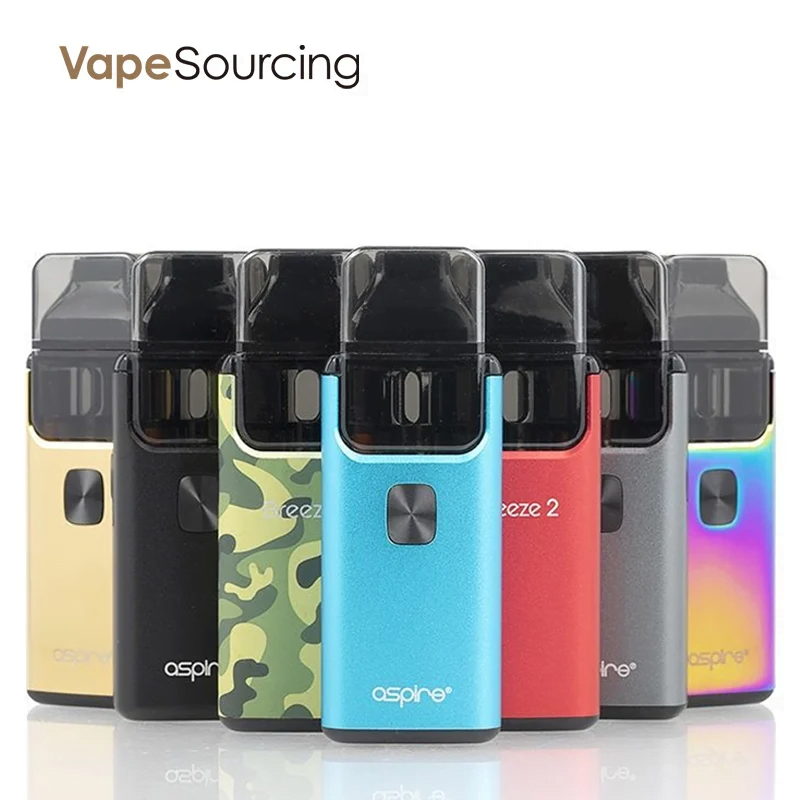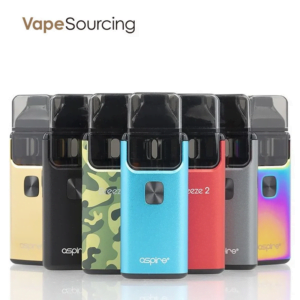 The Aspire Breeze 2 AIO Pod Kit is a new pocket-friendly device that features a larger 1000mAh rechargeable battery and 3mL maximum juice section.
The Breeze 2 is constructed with Aluminium Alloy body with a luxurious satin finish and a PEPG tank section for the durability factor.
A convenient filling process for the 3 millilitre max reservoir allows for ample range for use throughout the day.
The Breeze 2 can be operated by a standard button-operation, utilizing direct voltage-based output. The new 1.0ohm Breeze U-Tech Coil is introduced, made specifically for nicotine salts e-liquid as well as traditional free-based nicotine.
Parameters
Battery capacity:1000mAh
Dimensions: 96mm x 35mm x 19mm
Battery Capacity: 1000mAh
Pod Capacity: 2ml(TPD Version)/3ml(Standard Version)
Filling: Top-Fill System
Charging Port: Micro USB
Coil Type: 0.6ohm Breeze U-Tech Coil; 1.0ohm Breeze U-Tech Coil (Nicotine Salt)
Material: Aluminium and PEPG Plastic
Colours: Rainbow, Gold, Camo, Black, Red, Grey, Blue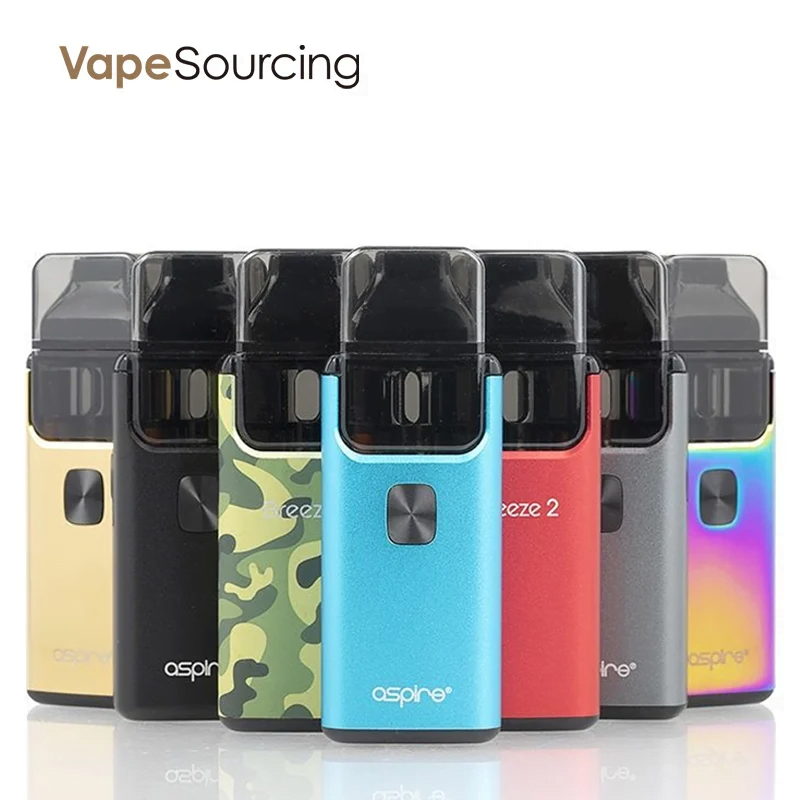 Aspire Breeze 2 Pod Kit – £6.15