Avatar VapeNut Air Purifier
Avatar Vape nut  (AVN-1)  is an intelligent hardware device-Air Purifier for e-cig vapor detection and elimination that a fashionable and ingenious air purifier, which can be used both indoors and in cars, aims to offer pure and fresh air to vapers. It has built-in smoke sensors that can detect vapor density in real-time, adjust intelligently fan speed for efficient removal of e-cig vapor, and bring more fun for e-cigarette users. Equipped with an air turbocharger system it detects vapor and draws it into the vapor specific filter which removes particles and results in clean, filtered air! Maintenance and filter replacing is also a breeze as no tools are needed. Minimize the fog and keep the air clean with this intuitive vape accessory! It comes with four modes, varying speed and filtration rate adjustments depending on the density. A car adapter is also included.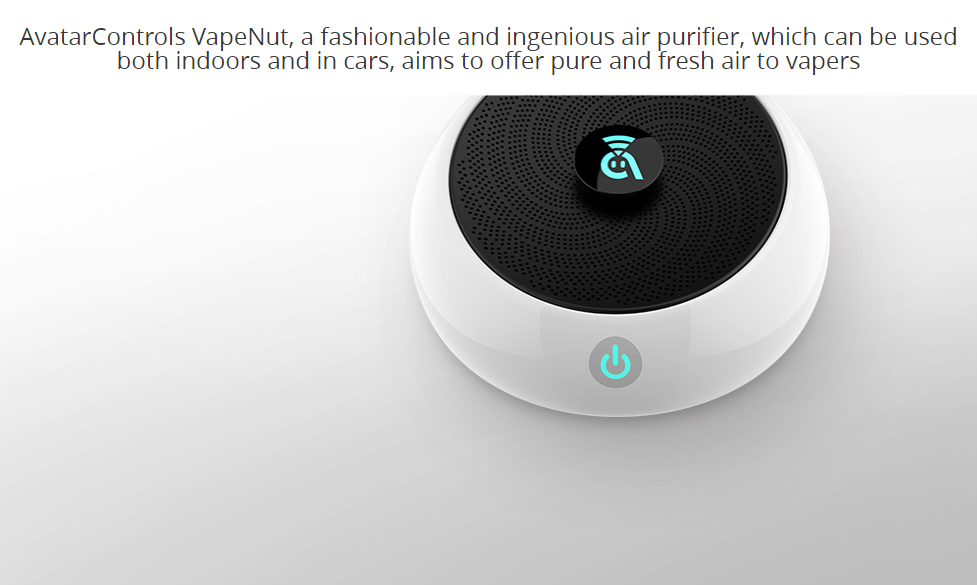 Auto mode: the indicator light will change colours according to tot the vapor concentration in the air. Very low concentration green, Low concentration Yellow, Medium concentration Orange, High concentration Red;
Manual mode: you can control the fan speed by touching the ON/OFF/SPEED button, customizing your own purifying experience.

Parameters
Model: AVN-1
Name: VapeNut – eCig Vapor Purifier
Colour: White
Applicable Space: ≤ 10m³
Working Voltage: DC12V
Working Current: 0.1A~1A
Noise: Less than 50dB
Power Consumption: Max. 15W
Dimensions( WxDxH) : 200mm x 200mm x 120mm
Avatar Vape Nut Air Purifier comes with
1* Air Purifier
1* Power Adaptor
1* Car Power Adaptor
1* Spare Filter(Longevity: 3 to 6 months/Do not wash.)
1* Instruction Paper

Features
• Specially designed for electronic cigarette users, one-click operation
• High-quality silent fan and circular arc duct design to reduce noise
• Air turbocharger system, circulating air, healthy and fun
• High-density vapor filter
• High precise multi-point vapor density detection technology
• Intelligent mode switching, energy-efficient design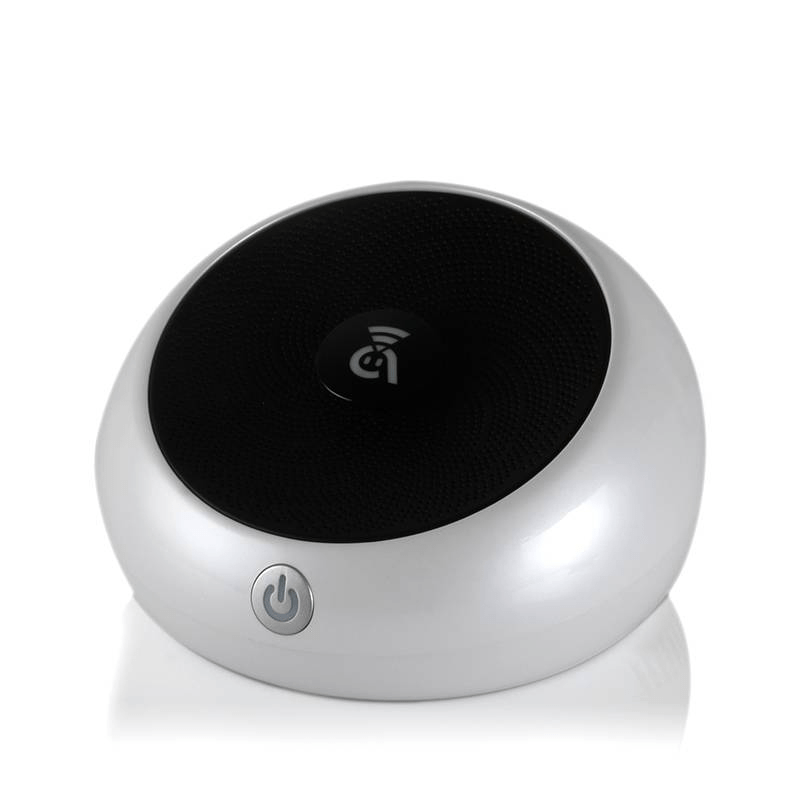 Avatar VapeNut Air Purifier – £7.19