Bear Flavors 100ml Shortfill E-Liquids
Looking for some brand NEW 100ml flavours? Want them to be Bear tasty? Well look no further.
17 flavours to choose from including fruit, dessert, drinks and ice flavours:-
Lychee, Pineapple & Passionfruit
Wild Raspberry
Bubblegum
Strawberry, Blueberry & Apple Energy
Strawberry Daiquiri
Strawberry & Mango
Raspberry Candyfloss
Raspberry & Orange
Orange, Lemon & Lime
Orange & Blackcurrant
Mango, Peach & Pear
Lemon Pie
Blueberry, Grape & Pear
Blue Apple Pie
Banana Key Lime Pie
Apple & Lime
Apple & Kiwi
Available at a roaring good price!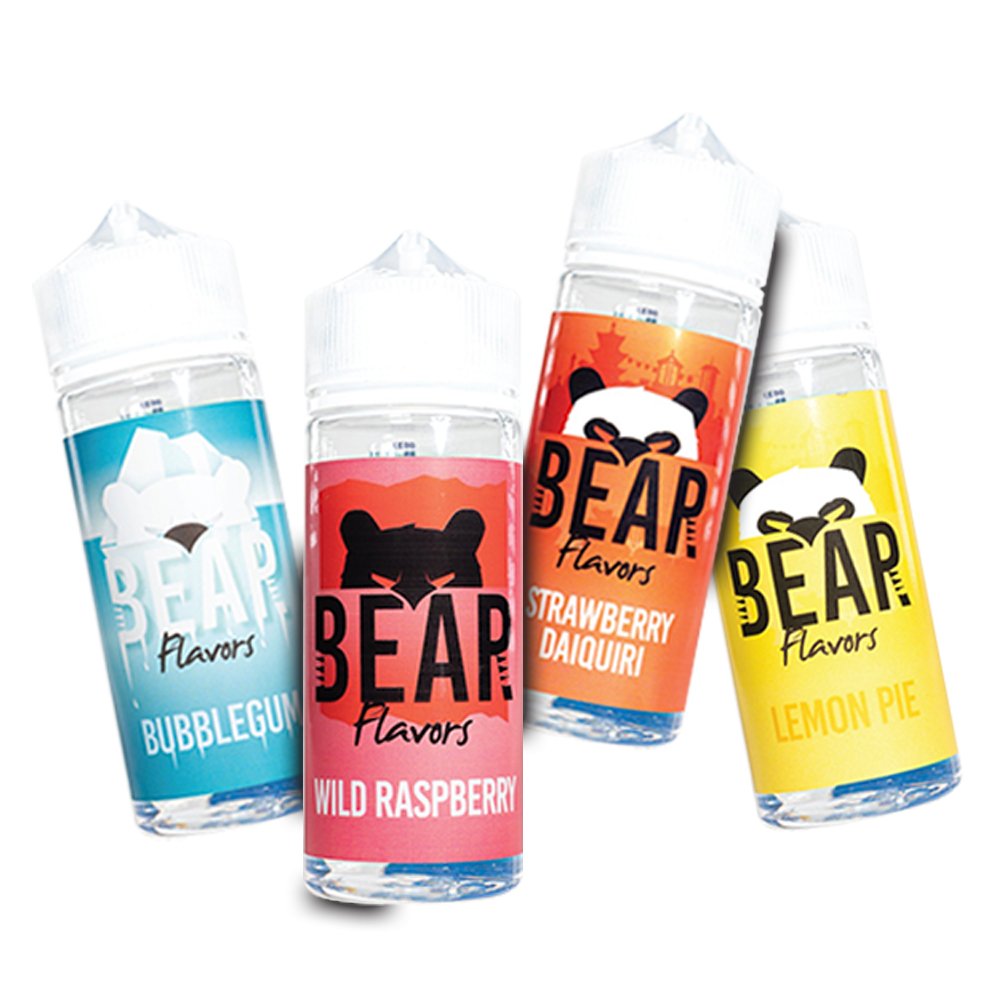 Bear Flavors 100ml E-Liquid – £4.40