Bear Flavors 100ml Shortfills
Looking for some brand NEW 100ml flavours? Want them to be Bear tasty? Well look no further.
18 flavours to choose from including fruit, dessert, drinks and ice flavours:-
Wild Raspberry
Bubblegum
White Grape & Peach
Strawberry, Blueberry & Apple Energy
Strawberry Daiquiri
Strawberry & Mango
Raspberry Candyfloss
Raspberry & Orange
Orange, Lemon & Lime
Orange & Blackcurrant
Mango, Peach & Pear
Lychee, Pineapple & Passionfruit
Lemon Pie
Blueberry, Grape & Pear
Blue Apple Pie
Banana Key Lime Pie
Apple & Lime
Apple & Kiwi
Available at a roaring good price!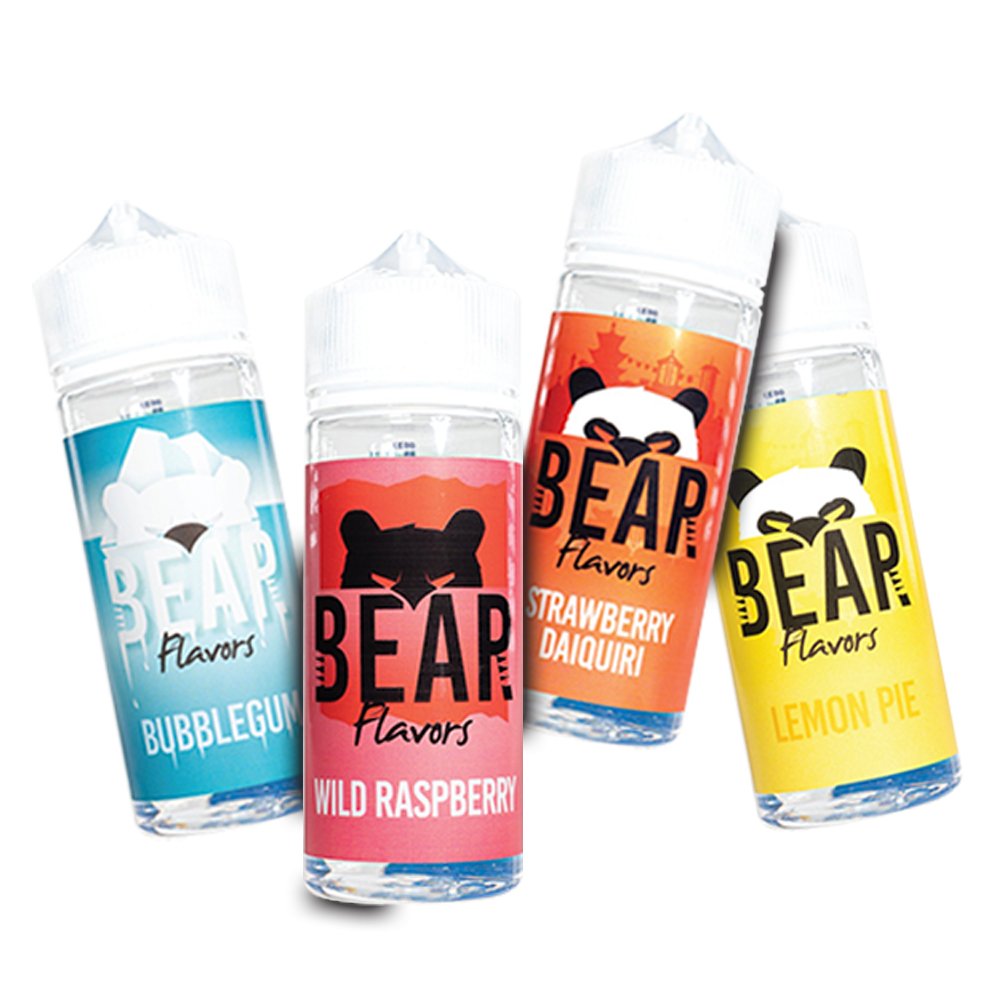 Bear Flavors 100ml E-liquid – £4.99