Big Drip 100ml E-Liquid
Big Drip E Liquids have a wide range of flavours that will wow you this summer weekend, give your wallet a rest and enjoy great flavours with 100ml of e-juice to give you a perfect summer at the right price, these juices will keep you going all weekend from fruity to tangy to ice cold.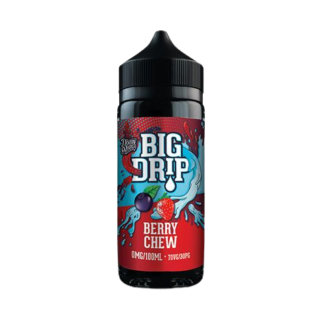 Big Drip Berry Chew 100ml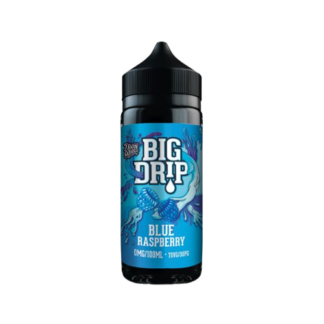 Big Drip Blue Raspberry 100ml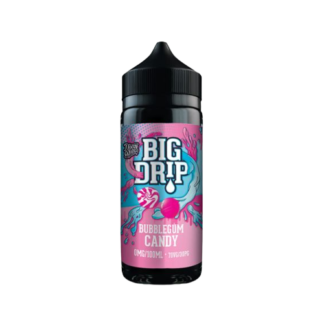 Big Drip Bubblegum Candy 100ml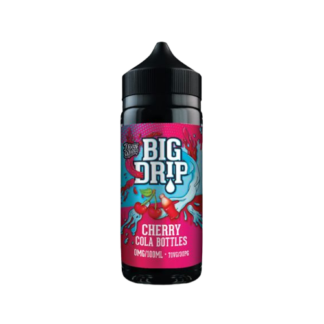 Big Drip Cherry Cola Bottles 100ml
A sweet shop classic, this delicious e liquid perfectly captures the puckish tang of cherry candy swirled into dark, sugary cola.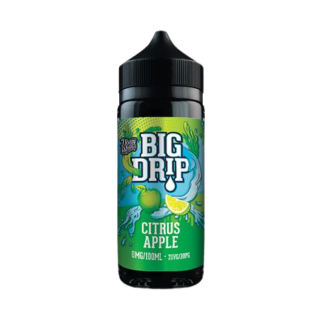 Big Drip Citrus Apple 100ml
Big Drip Citrus Apple from the Doozy Vape Co. features fresh, crisp and crunchy Green Apples, laced with zesty citrus from Lime and Lemon for a vape that's as refreshing and uplifting as it is utterly delicious.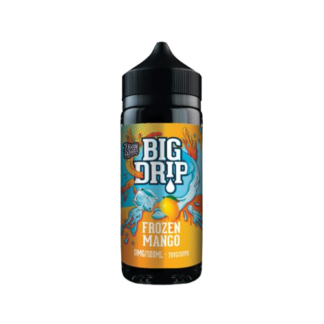 Big Drip Frozen Mango 100ml
Frozen Mango is a tropical dream in vape form, with the bold, juicy flavour of fresh Mangoes blended with crushed Ice for an invigoratingly cool and fruity all-day vape.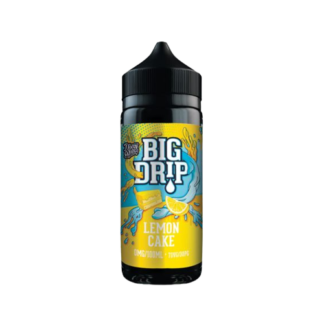 Big Drip Lemon Cake 100ml
Lemon Cake short fill e-liquid by Big Drip is a delicious blend that captures all the comfort of a light sponge cake, filled with lemon curd and sharp, zesty lemon icing.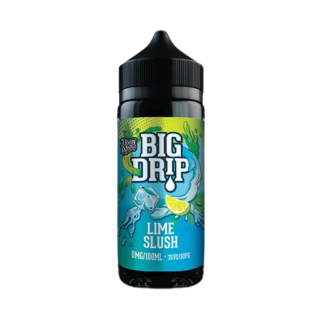 Big Drip Lime Slush 100ml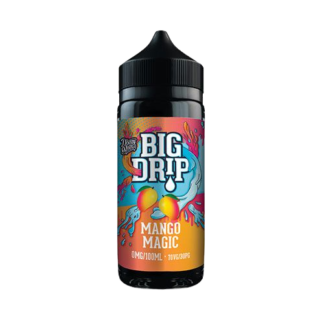 Big Drip Mango Magic 100ml
Big Drip Mango Magic from the Doozy Vape Co. is an utterly irresistible tropical fruit cocktail with bright, sunny notes of fresh, ripe mango and a sweet, smooth finish.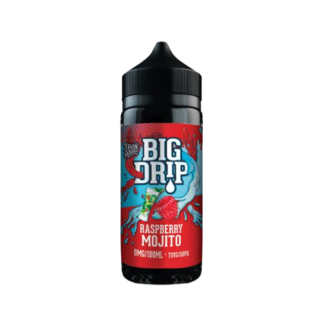 Big Drip Raspberry Mojito 100ml
A mouth-watering fruit cocktail, Raspberry Mojito is an e liquid from Big Drip (Doozy Vape) that delivers a juicy sweet hit of raspberry and sugarcane with a zesty citrus background for an irresistible all-day vape.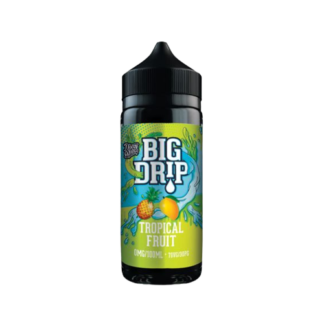 Big Drip Tropical Fruit 100ml
Big Drip's Tropical Fruit is an irresistible burst of sweet sunshine, with mouth-watering Mango and perky Pineapple on the inhale and the subtle sourness of Passionfruit on the exhale.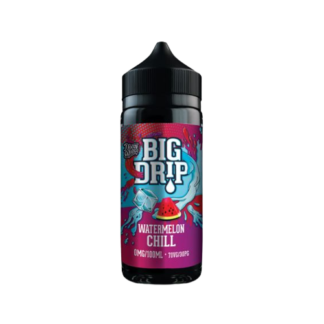 Big Drip Watermelon Chill 100ml
As if the juicy, mellow sweetness of watermelon wasn't enough to make this an utterly refreshing and tasty e liquid, Big Drip go and layer it with a gentle touch of menthol to deliver a sublime, cool vape bursting with flavour.

Big Drip 100ml E-Liquid – £1.99