Dinner Lady 50ml Shortfill E-liquids
This delicious vaping juice collection is aiming to develop only the highest-quality flavours using only the purest ingredients.
This line of vape juices is a 70/30 VG/PG ratio which makes them ideal for sub-ohm vaping but not only. Also, the liquid comes packed in a 60ml short fill bottle with a 10ml headroom for a nicotine shot of your desired strength to add, shake well and vape!
The flavours are the perfect choice for both beginners and seasoned vapers. Grab your vaping lunch from the best selling eLiquid range, supplied in a short fill bottle.
Choose from:-
Tropical Fruits, Pink Wave, Berry Blast, Purple Rain, Sweet Fusion, Lemon Tart & Lemon Sherbet.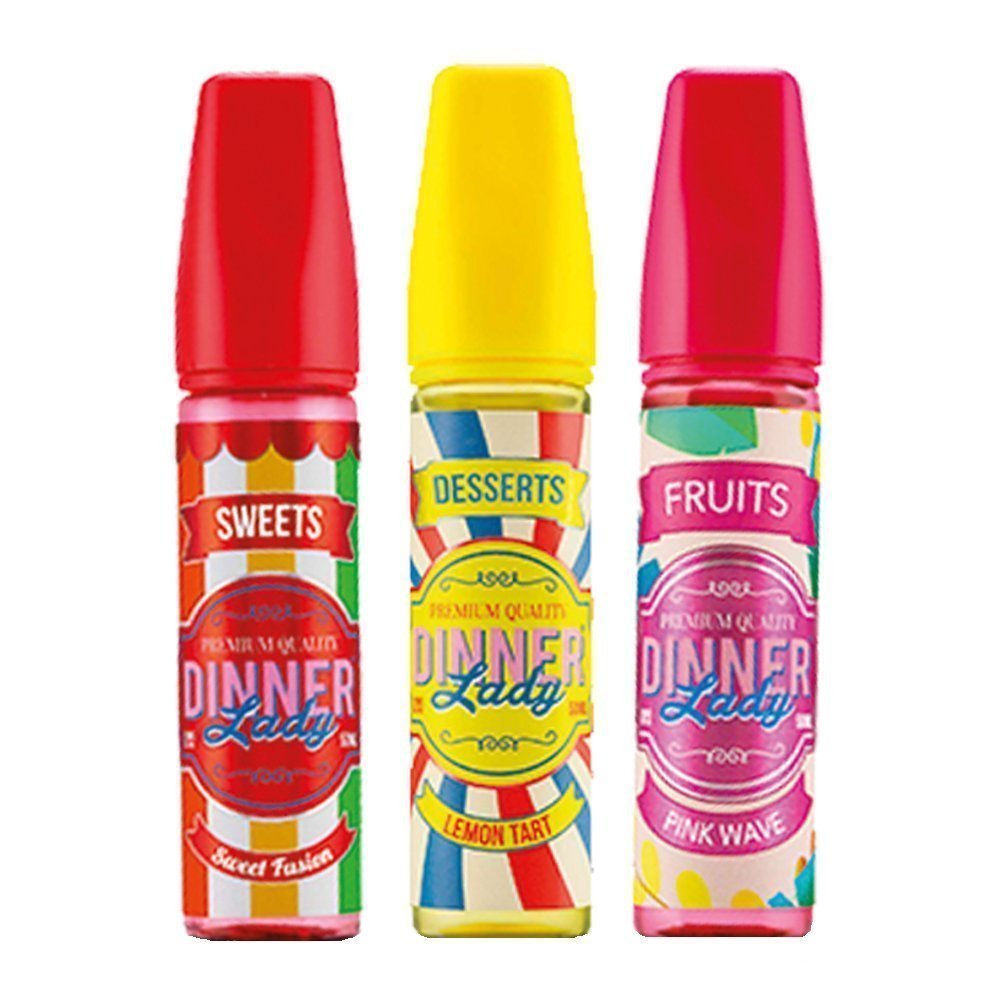 Dinner Lady 50ml E-Liquid – £8.50