Dovpo Blotto Single Coil RTA 23mm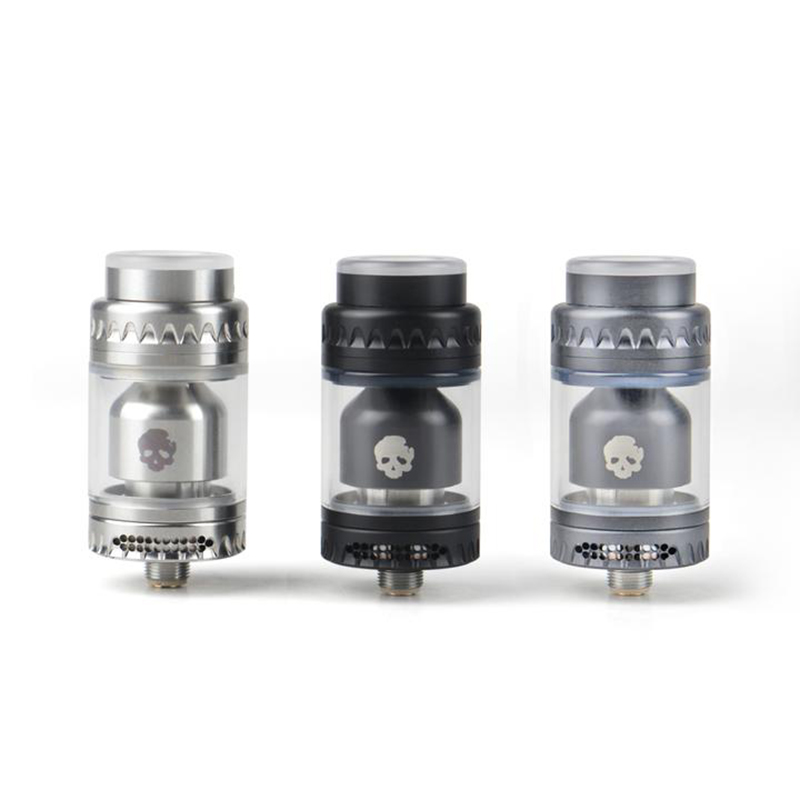 Blotto Single Coil RTA is designed by Dovpo & Vaping Bogan. It features the original honeycomb air ring to provide smooth adjustment. It also comes with honeycomb holes inside the posts to provide the advanced air diffusion solution.
The cotton well of Blotto Single RTA has improved to the perfect size for single-coil cotton, and it is also easy to set for the new RBA vaper. Utilizing stainless steel to seal the honey-combed style posts, Blotto Single Coil RTA is more tolerable to the heat. Top refilling design not only avoids the leaking risks but also makes the refilling easy. Blotto Single Coil RTA has two e-juice capacities: 2.8ml with straight glass, 5ml with bubble glass.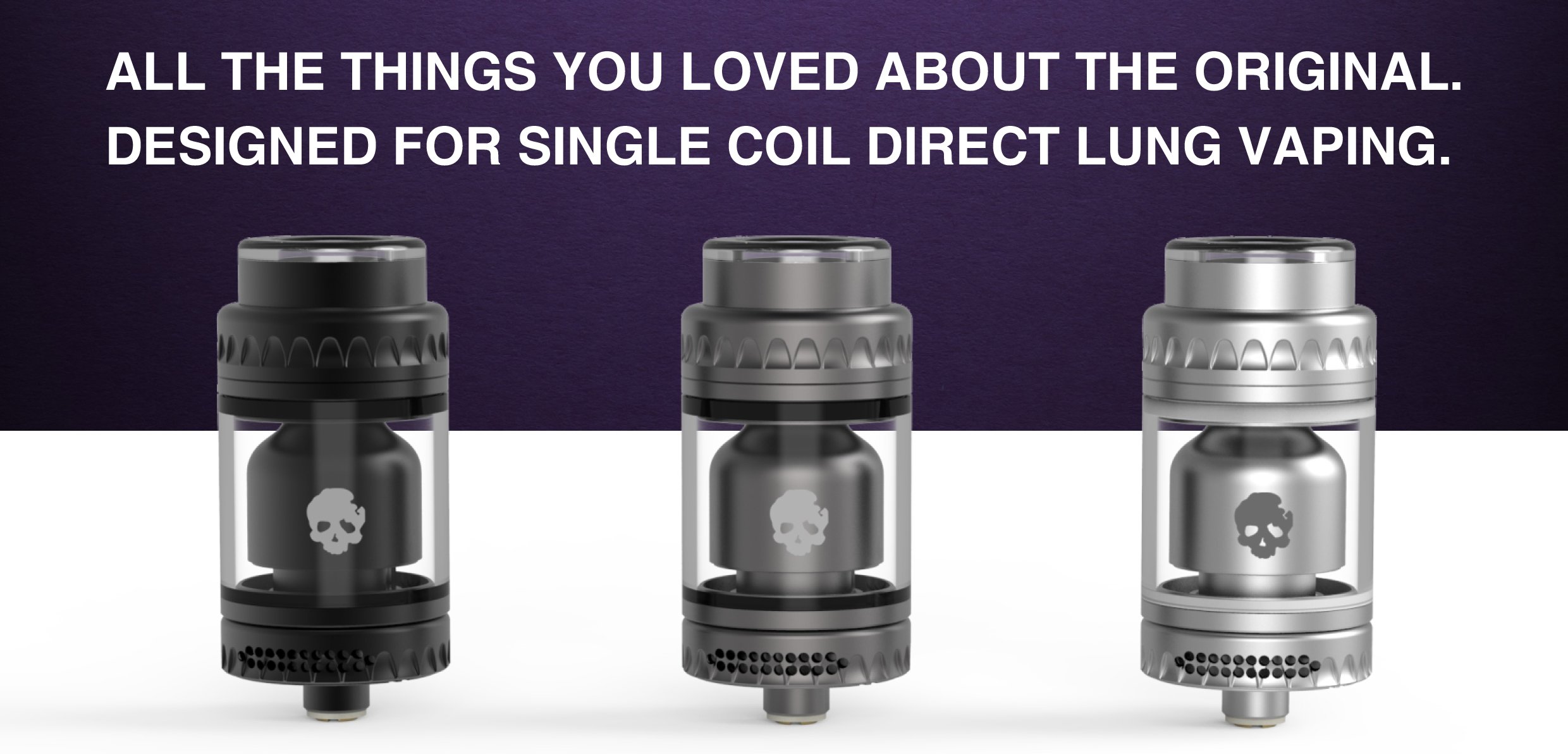 Features
• 272 Degree Airflow
• Improved Metal-backed Airflow Posts
• 23mm Diameter
• Strengthened AFC Ring & Base
• Dual Diffusion Airflow For The Smoothest Draw
• 2.8ml Straight Glass Tube And A Large 5ml Bubble Glass Tube
• Three Classic Color Options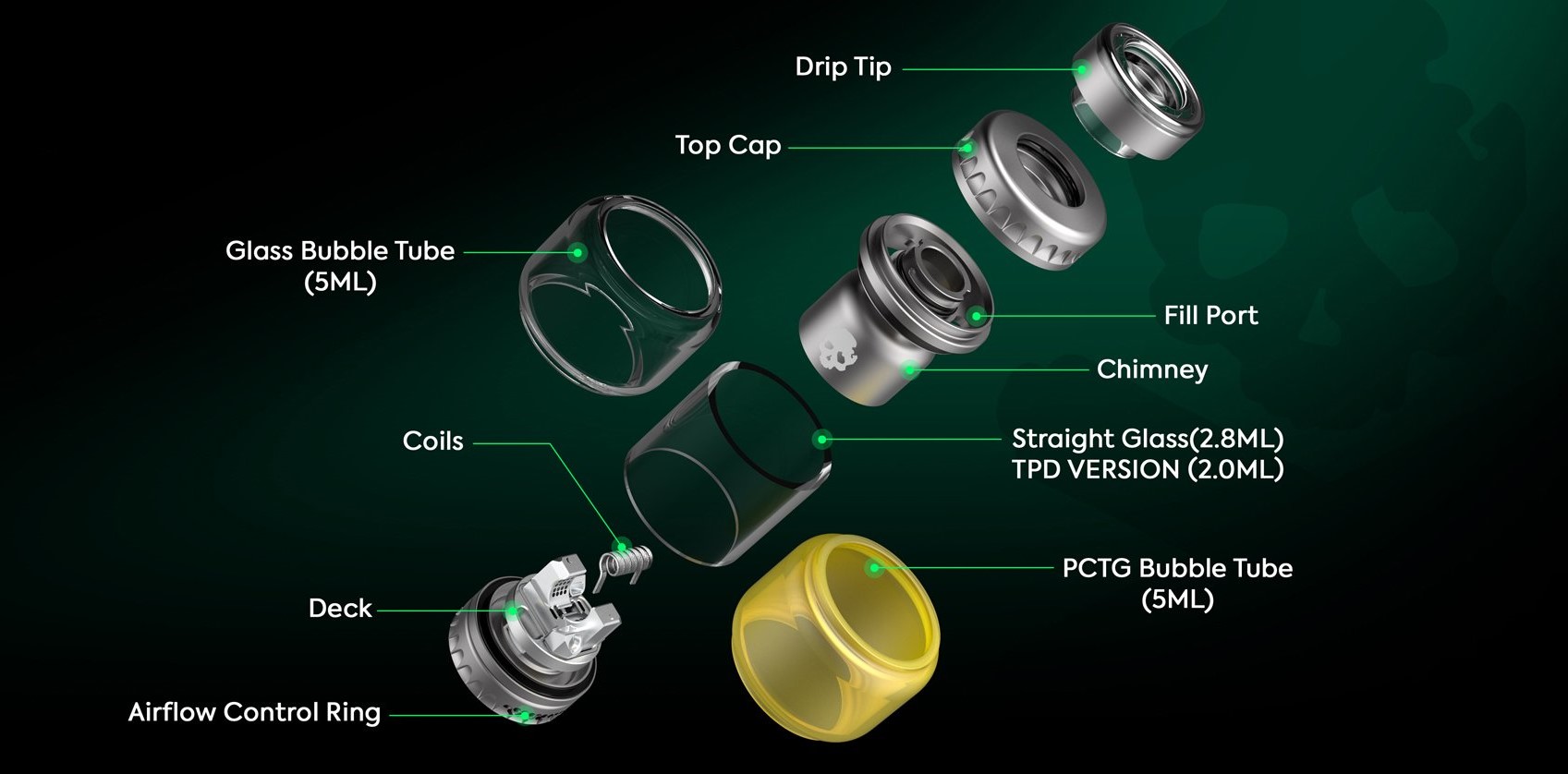 Dovpo Blotto Single Coil RTA PACKAGE LIST
1* Dovpo Blotto Single Coil RTA
1* Glass Bubble Tube
1* PCTG Bubble Tube
1* Accessory Bag
1* User Manual
1* Bottle Opener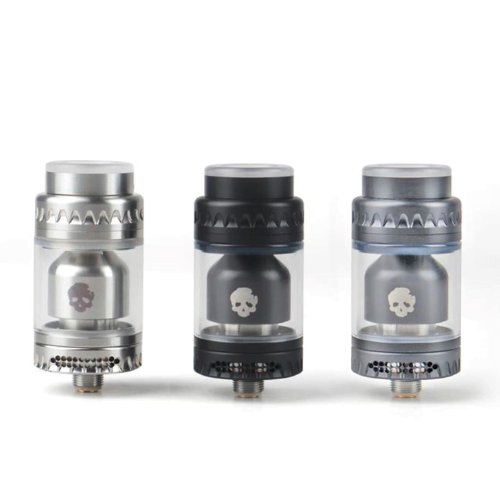 Dovpo Blotto Single Coil RTA – £18.06