Eleaf iStick Pico Baby Starter Kit with GS Baby Tank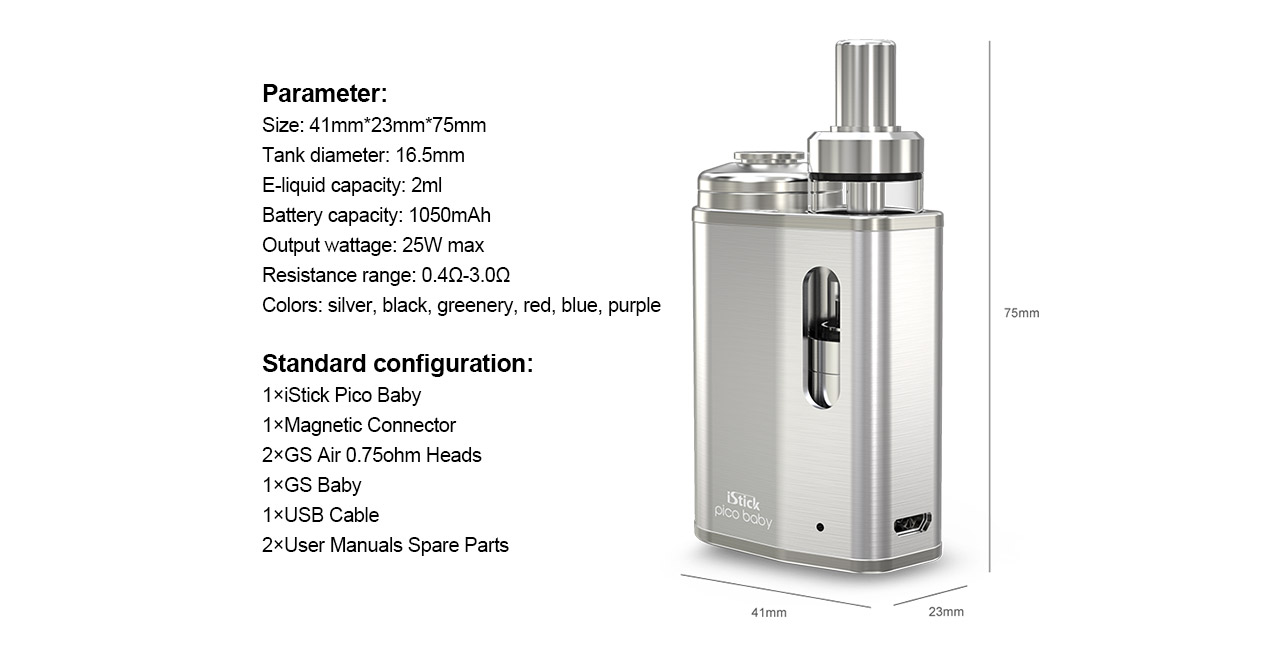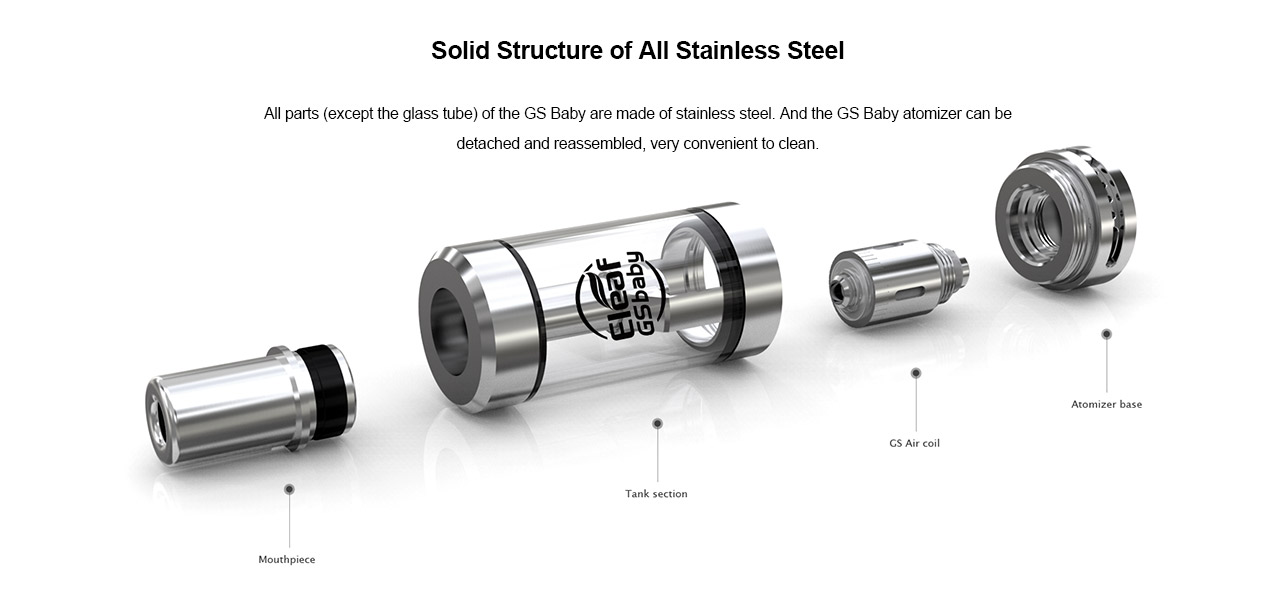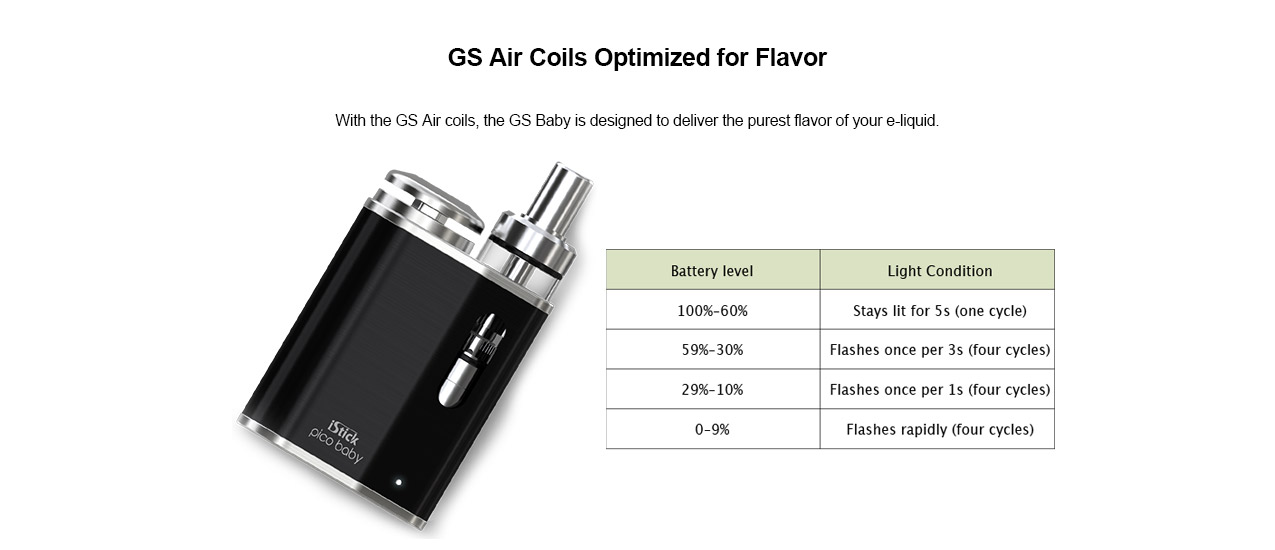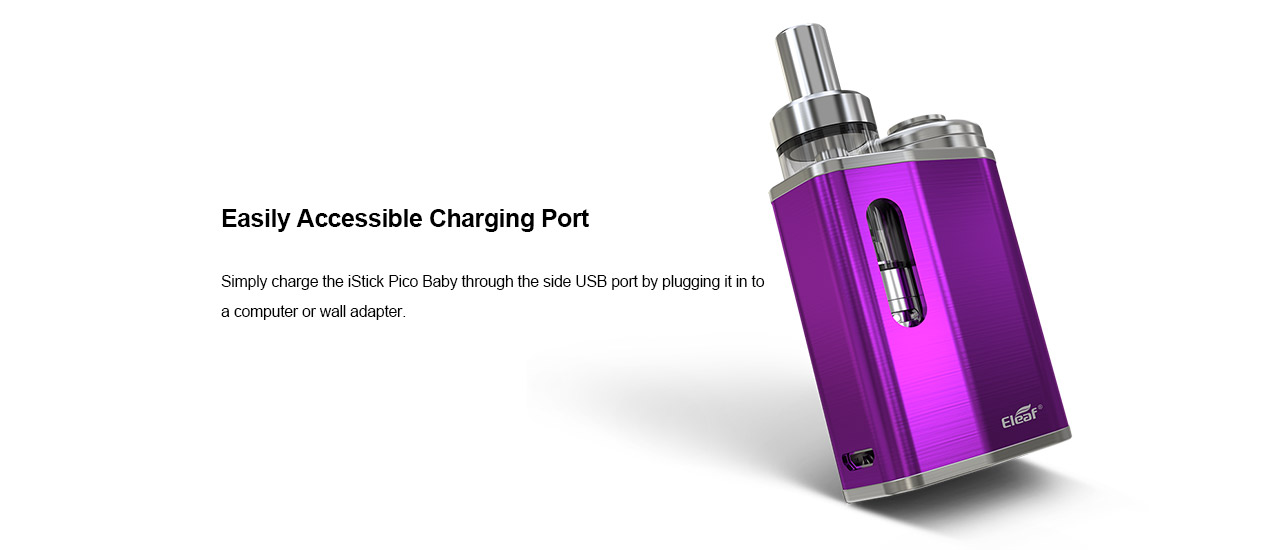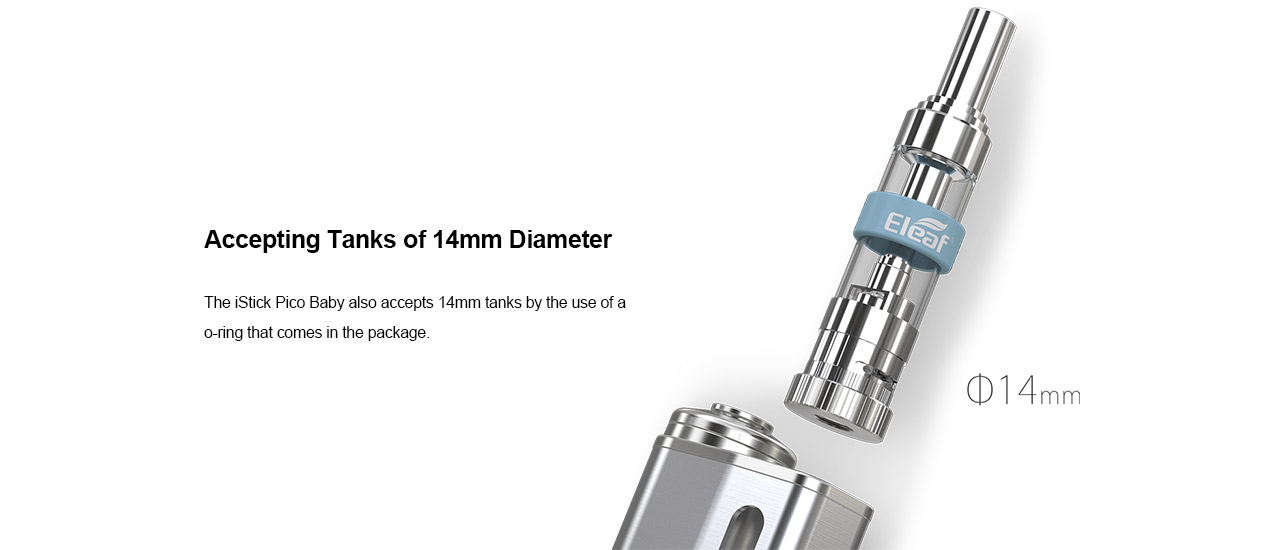 Brand: Eleaf
Size: 41mm*23mm*75mm
Tank diameter: 16.5mm
E-liquid capacity: 2ml
Battery capacity: 1050mAh
Output wattage: 25W max
Resistance range: 0.4ohm-3.0ohm
Colors: silver, black, greenery, red, blue, purple
Unit:1Set
Package:Gift Box
Shipping method:Please check here for details.
Each set contains:
1pc iStick Pico Baby
1pc Magnetic Connector
2pc GS Air 0.75ohm Heads
1pc GS Baby
1pc USB Cable
2pc User Manuals Spare Parts
The Eleaf iStick Pico Baby kit presents itself as a stealth vaping setup at its best, deploying a magnetic mechanism that smartly locks the GS Baby tank in the box. It's an extraordinarily small vape kit to transport anywhere while has an impressive 1050mAh internal battery. The innovative button lock system skillfully avoids unintentional tap on the button when the iStick Pico Baby is stocked in the pocket. Paired with a newly designed all stainless steel, GS Baby tank that features a refined airflow system and uses GS Air coils, the iStick Pico Baby kit is ideal for your enjoying vaping.

Eleaf iStick Pico Baby Starter Kit with GS Baby Tank – £23.70