Eleaf mini 20W iStick Battery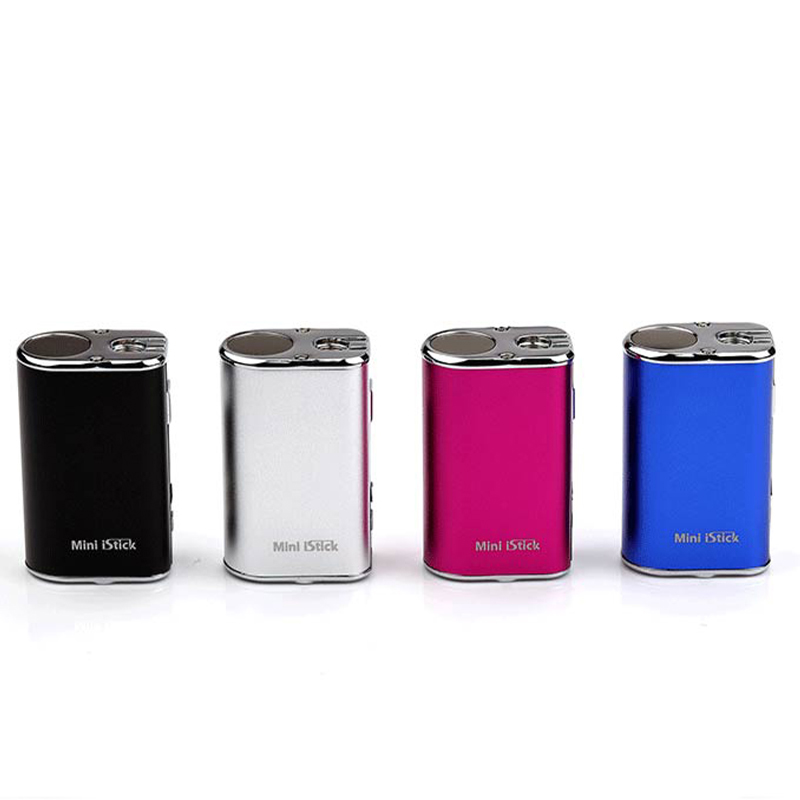 Mini iStick is a tinier and simplified version of the original iStick. Its length is only 52mm (approximately 2.1 inches) making it a perfect fit for the palm of your hand and easy to store in your pocket even while an atomizer is attached. The battery capacity is 1050mAh despite its diminutive stature and it can handle up to 10W. The battery display indicator on top allows you to easily see remaining charge. With the Mini iStick, you will be able to carry a pocket friendly device while still enjoying a satisfying vape!
Features
1. Expanded Working Range and Larger Battery Capacity
2. Temperature Alarm function: If the temperature of device is over 70%,the output will shut off automatically and the screen will reflect "Temp Protection" for 5 seconds.
3. Spring Connector and Stainless Steel Thread: The spring connection base ensures its high adaptability. The connecting thread is made of stainless steel which makes it more hard-wearing.
4. Side Charging Port: The USB charging port is on the side of battery which will bring you more convenience.
5. Inherit Advantages of iStick Series: OLED display, adjustable voltage/wattage and arrow button lock function
Package List
1× Eleaf mini istick battery

Eleaf mini iStick Mod – £6.63