Elux Koko 600 4 Pack Disposable Vape
lux Koko 600 Disposable Vape Bar, is the latest in the series from Elux vape bars. You can see it has been designed in a small and compact design making it easy to carry.
Elux Koko comes in a range of 20 flavours, we have tried all of these, and we have found all to be great and consistent in great flavour.
Elux is a premium disposable device, providing you up to 600 puffs, with a funky compact box design it not only tastes great but looks amazing. With the correct balance of flavour and vapour production, this device is really good value for money.
Disposable Vape Pens are fast becoming the most popular way of vaping for new and long term vapours alike, because of the no mess no fuss way to vape makes it all simple and easy to use. And the vast range of flavours is absolutely excellent.
This is a disposable device pre-filled with 20mg Nicotine Salt e-liquid. It's a convenient pre-filled vape device and there is no need to change coils. It has a 550mAh battery and a 2ml pre-filled bar to maximize the vaping experience, so you will be able to enjoy the Elux Koko bar.
As you will find this disposable vape device provides smooth and pure taste by bonding a specialized heating system; also the 550mAh battery delivers 600 puffs and is available in 27 flavours everything from sweets, fruits, and desserts.
Specification:
Elux Koko 600 Disposable Vape Bar
600 Puffs – Outlasts 25 Cigarettes
Inhale Activated
20 Delicious Flavours
Available in 20mg
2ml E-Liquid
500mAh Battery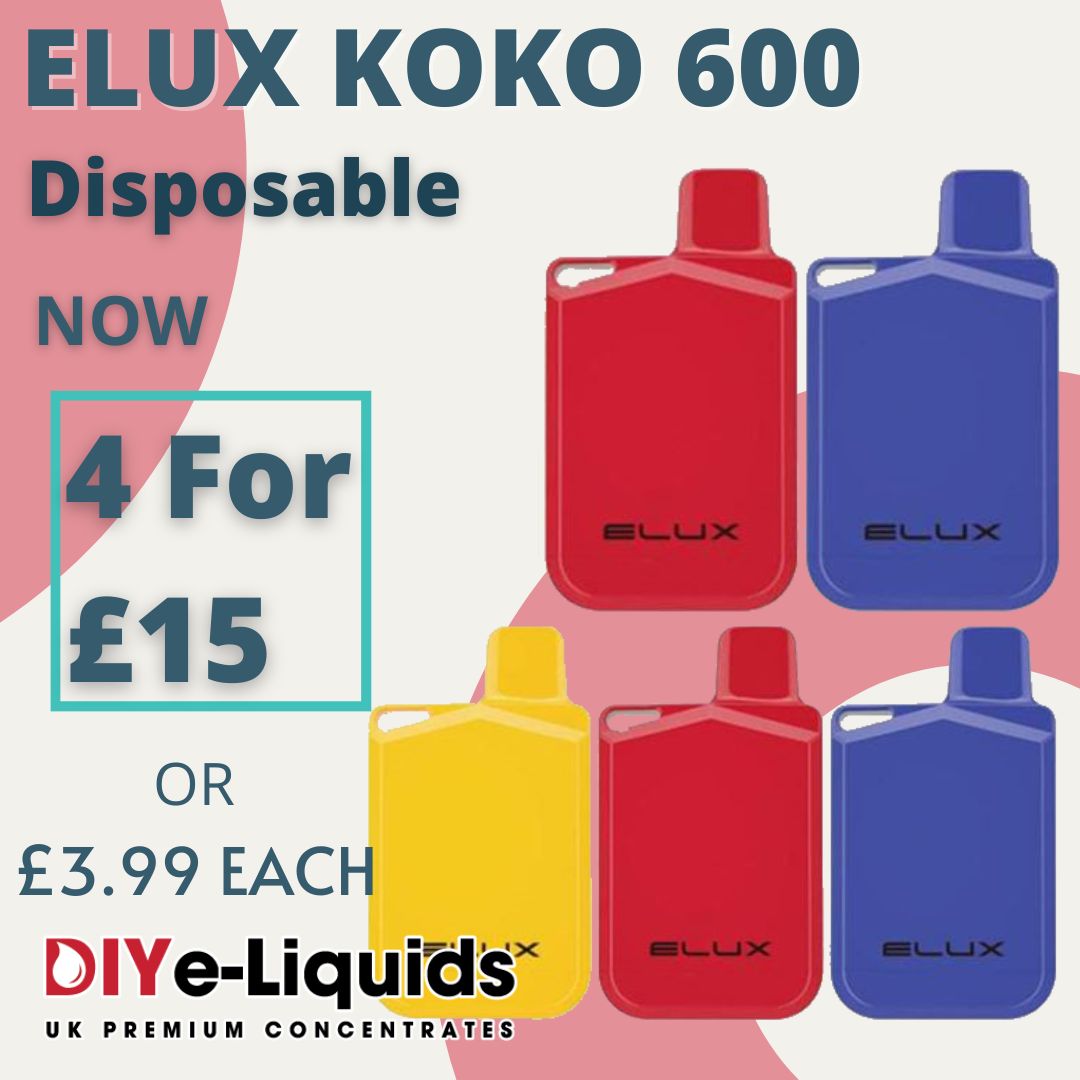 Elux Koko 600 4 Pack Disposable Vape – £15.00