8 Flavours to pick from, £3.49 for 100ML Black Friday Offer.
No Nicotine: £3.49
3MG (2x Nicotine shots): £4.49
JICE 100ml vape juice is a deliciously refreshing brand manufactured in the UK, this original line of vaping liquids is based on Ice menthol infusions with various seasonal fruits and juicy berries for a cooling vaping sensation. Perfect for all menthol and cool vapes lovers!
UNICORN BLOOD
Unicorn Blood is a rich fruit punch cocktail, that leaves a sweet fruity taste in your mouth.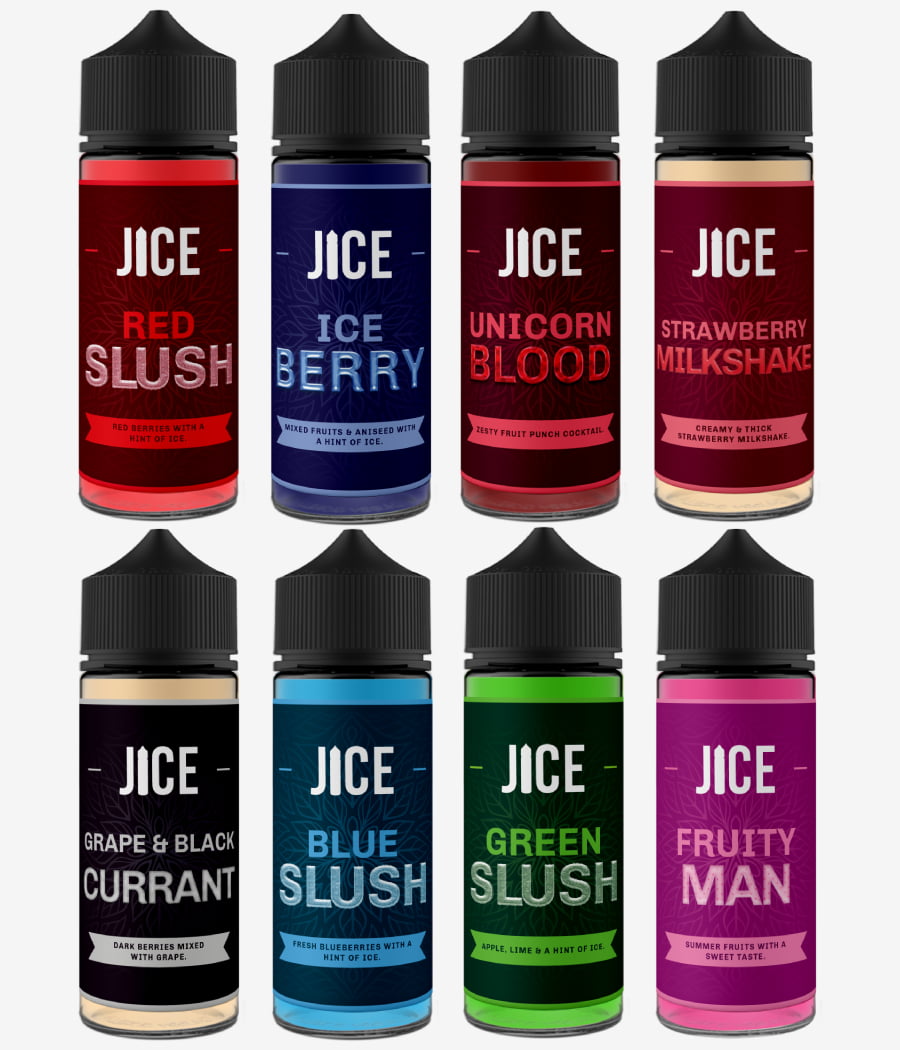 Jice E-Liquid 100ml £3.49