Joyetech Cuboid Mini Full Kit
Product introduction
Joyetech Cuboid Mini creates refined tiny version with NotchCoilTM0.25ohm for DL (Direct Lung) inhale, easy to produce large vapor by2400mah built-in battery and provide 80W maximum output wattage. It features oval appearance of atomizer and circuit protection system of battery. Besides, the temperature control system and upgradable firmware make it more distinctive and perferable. Topfilling and top airflow tank can use easily and conveniently.
Parameters
Size: 35.5mm* 22.5mm* 124.5mm
Battery Capacity: 2400mah
Modes Available: VT-Ni/ VT-Ti/ VT-SS316/VW/ BYPASS/ TCR Mode
Output Wattage:1-80W
Color: Black, Silver, Grey, White, Gold
Atomizer Capacity: 5ml
Resistance Range: 0.05ohm-1.5ohm for VT mode, 0.1-3.5ohm for VW/BYPASS mode
Joyetech Cuboid Mini Full Kit comes with
1× Notch Coil 0.25ohm
1× BF SS316 0.5ohm
1×BF SClapton 1.5ohm
2× Mouthpiece
1×USB Cable
1× User Manual & Warranty Card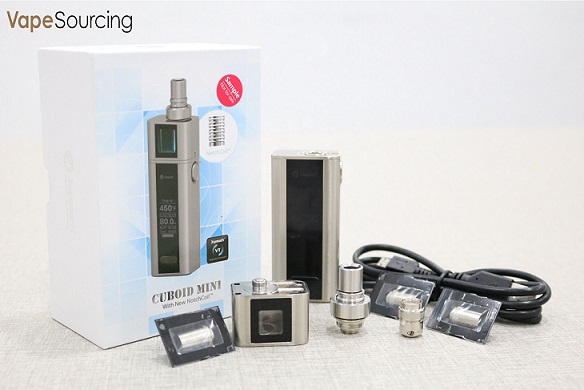 Simple packing. Customary Packing from the factory, the packing is subject to change without notice.

1.Compact yet Powerful
The Cuboid Mini comes with the similar design of the Cuboid but in a tiny shape, which is much easier to grip It is powered by a 2400mAh built-in battery, whose maximum output can be reached to 80W.
2.Dual Circuit Protection
Cuboid Mini applies two sets of battery protection circuit system, realizing overall battery protection ofover-charging, over-current and over-discharging, which makes it more safe and reliable.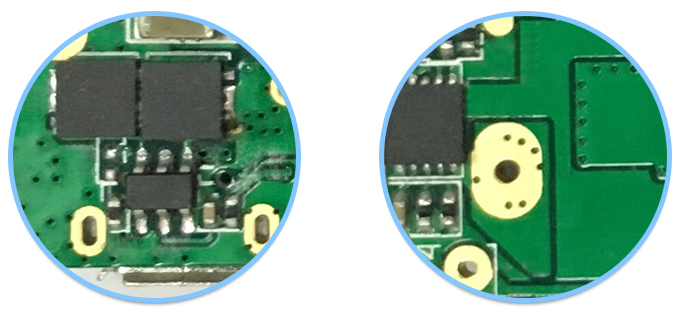 3. Newly Added NotchCoilTM0.25ohm DL. Head
We kindly recommend the new NotchCoilTM0.25ohm DL. (Direct Lung) head which lasts longer and can be used under highwattage condition. It will surely bring you great vaping experience ever.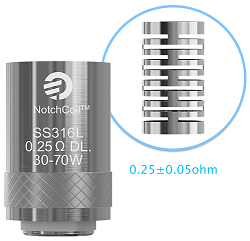 4.Exclusive TFTA-Tank Technology
This TFTA-Tank (top filling and top airflow tank) allows the top section and coil to be removed and as one solid unit.Coil replacement and juice fill can be achieved by removing this top section from the cup.
5. Detachable and Washable Structure
With its special structure, Cuboid Mini Atomizer can be easily detached and is able to wash separately.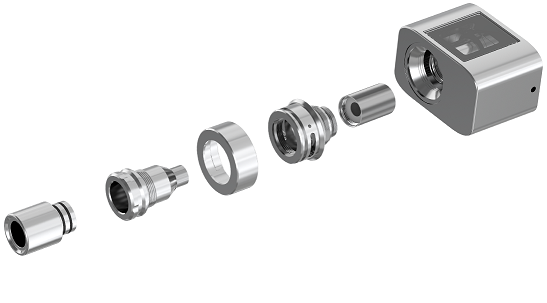 6.Firmware Upgradeable
Cuboid Mini comes with the upgradeable firmware.Having Version 3.00 for Cuboid Mini, Temp-SS316 and customized TCR are available.
7.Multiple Atomizer Heads Can Be Applied
NotchCoilTM0.25ohm DL . head, BF SS316 Series Heads, BF Clapton-1.5ohm head, BF Ni, BF Ti and BF RBA head.
8.
Customized TCR Available
Cuboid Mini enables you to adjust TCR values for different materials,thus further improving the accuracy of temperature control and bringing you the great taste.There are three options (M1, M2, M3) for you to customize the TCR according to the material.
9.Exquisite 510 Stainless Steel Thread
Applied with 510 stainless steel thread and wide border fitting for large capacity atomizers.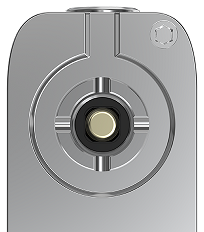 10.Bottom Ventilation Holes
The ventilation holes are placed on the bottom which can greatly help the device for better heat dissipation.
Note: Should you get stuck while upgrading, just press the "+" button and then insert into the reset hole with a needle to restart.

Joyetech Cuboid Mini Full Kit – £15.88