Kamry K1000 Plus ePipe Kit 1000mAh
Kamry K1000 Plus Kit is a self-standing e-pipe starter kit that allows you to stand the device on a flat surface when you are not using it. The appearance of the style is perfect and you will be completely impressed by its excellent design. It consists of a battery unit and an atomizer with a wood effect look and stainless steel buttons, zinc alloy, and anodizing technology to make the body never fade. The K1000 Plus has a built-in 1000mAh battery that allows the device to reach an output of 35W. The round button is a trigger button that generates a lot of smoke and gives you an excellent taste. It also comes with triple safety protection.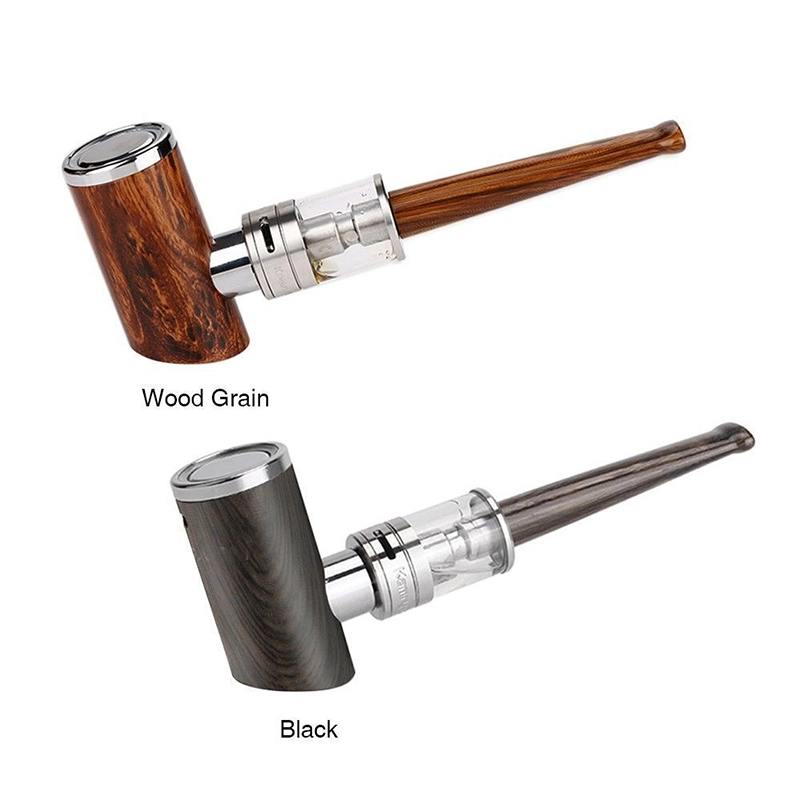 K1000 Plus is equipped with a self-created atomizer that can be filled with 4ml of E-liquid at the bottom, which heats up quickly without causing a burnt taste and has a heat-proof drip tip that does not burn your mouth even after a long vaping time. The base has two adjustable vents, so you can freely adjust the airflow to achieve the effect you want. The self-contained Kamry K1000 Plus 0.5ohm coil gives you the ideal cloud and excellent taste.
Features
• Inside 1000mAh Battery
• Excellent design, gentlemen's taste
• Comfortable Hand-hold Feeling
• Energy-saving mode
• Classic Pipe Style
• Large Thick Vapor & Pure Taste
• LED Indicate Ring
• 4ml Capacity – Bottom Fill
• Anti-heating Drip Tip
• Kamry Self-invented Atomizer
• Triple Safety Protection
• 510 Spring Loaded Thread
• Micro USB Charging Port
Package List
1*K1000 Plus Kit (pre-installed 0.5ohm coil)
1*Extra 0.5ohm coil
1*USB cable
1*Warranty card
1*Manual
1*Gift box

Kamry K1000 Plus ePipe Kit – £19.29