Ohmsome 50ml E-Liquid Shortfills
Ohmsome is a delicious vape juice brand manufactured in the UK and its flavours are based on fruity, candy sweets and menthols for all of you that have a sweet tooth or a menthol blast craving this range has you covered, the collection includes, Blackcurrant Berries, Bubble Billy, Gummies and much more.
This fantastic brand features a concentration ratio of 70% VG ( Vegetable Glycerine ) and 30% Mixed PG ( Propylene Glycol ) and high-quality food flavourings. A perfect blend for sub-ohm vaping!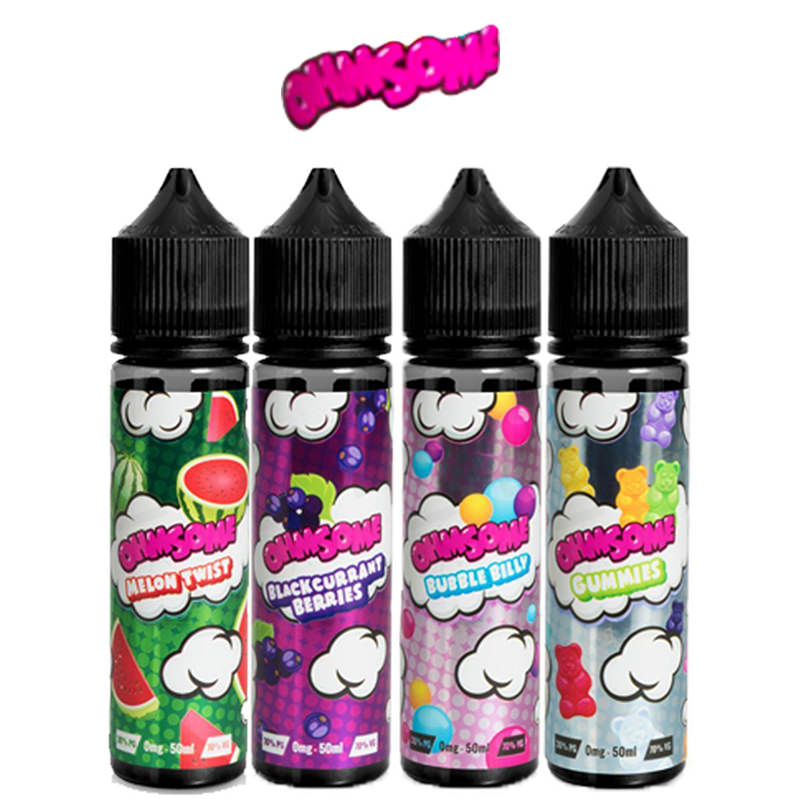 Ohmsome 50ml Shortfill – £4.99