SMOK TFV12 Cloud Beast King Tank
Product introduction
The smok tfv12 cloud beast king tank has grown to be unprecedented strong and wild, with a 27mm chest, The newest TFV12 Sub ohm tank is coming with the ever biggest & cloud-chasing coil heads: the V12-T12 (Twelve Coils) and V12-X4(quadruple coils) and V12-Q4 (quadruple coils), which definitely makes it to be the cloud beast king for the year 2017, Innovation keeps changing the vaping experience!
Parameters
Material:Stainless Steel
Size: 27mm x 70mm
Tank Capacity: 6ml
Thread: 510
SMOK TFV12 Cloud Beast King TANK comes with
1 x TFV12 Tank
1 x V12-T12 0.12ohm duodenary Coils(Pre-installed)
1 x V12-X4 0.15ohm Quadruple Coils
1 x V12-Q4 0.15ohm Quadruple Coils
1 x Replacement Glass Tube
1 x User Manual
Spare Parts
Simple packing. Customary Packing from the factory, the packing is subject to change without notice.

Features
1.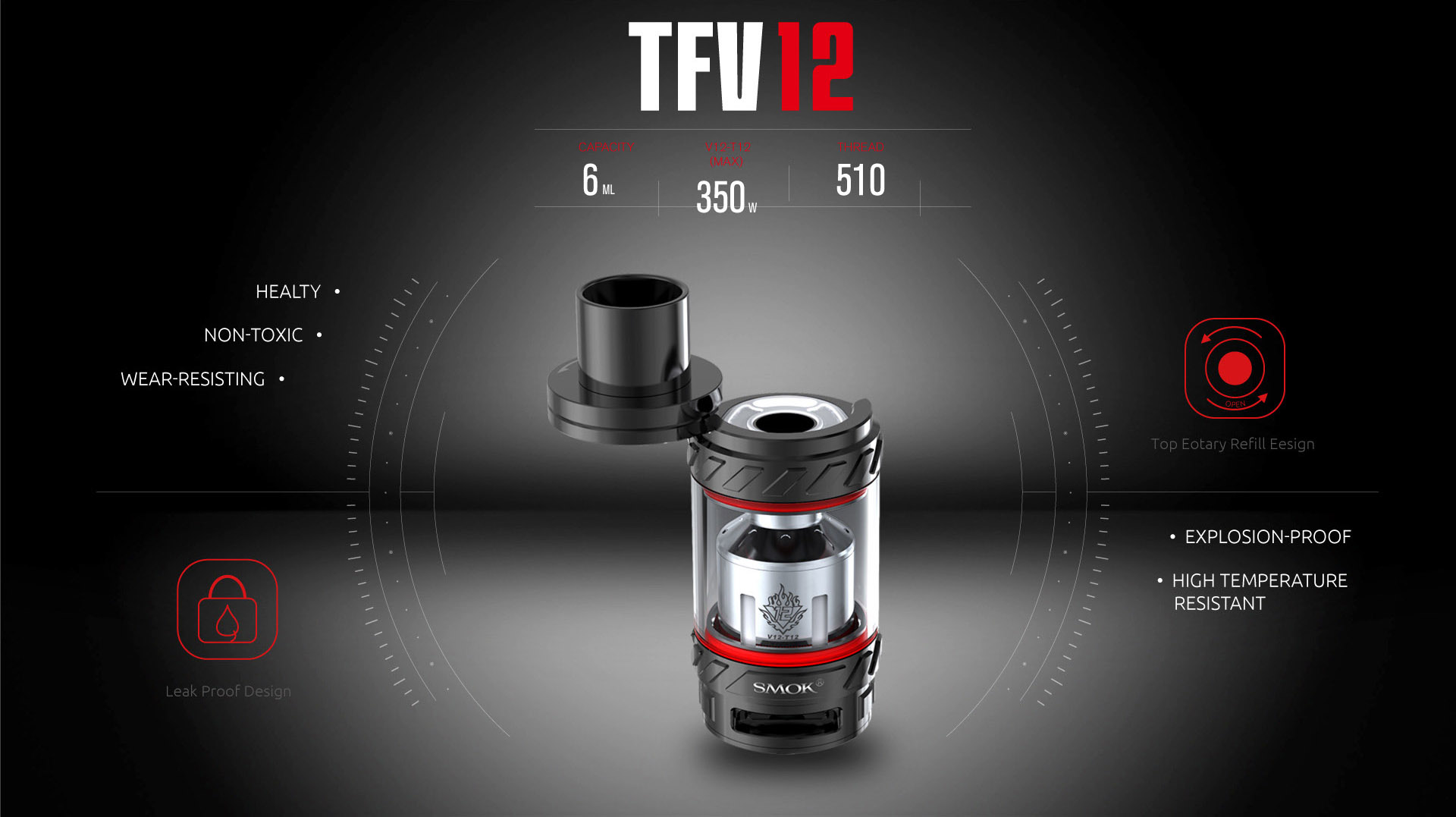 2.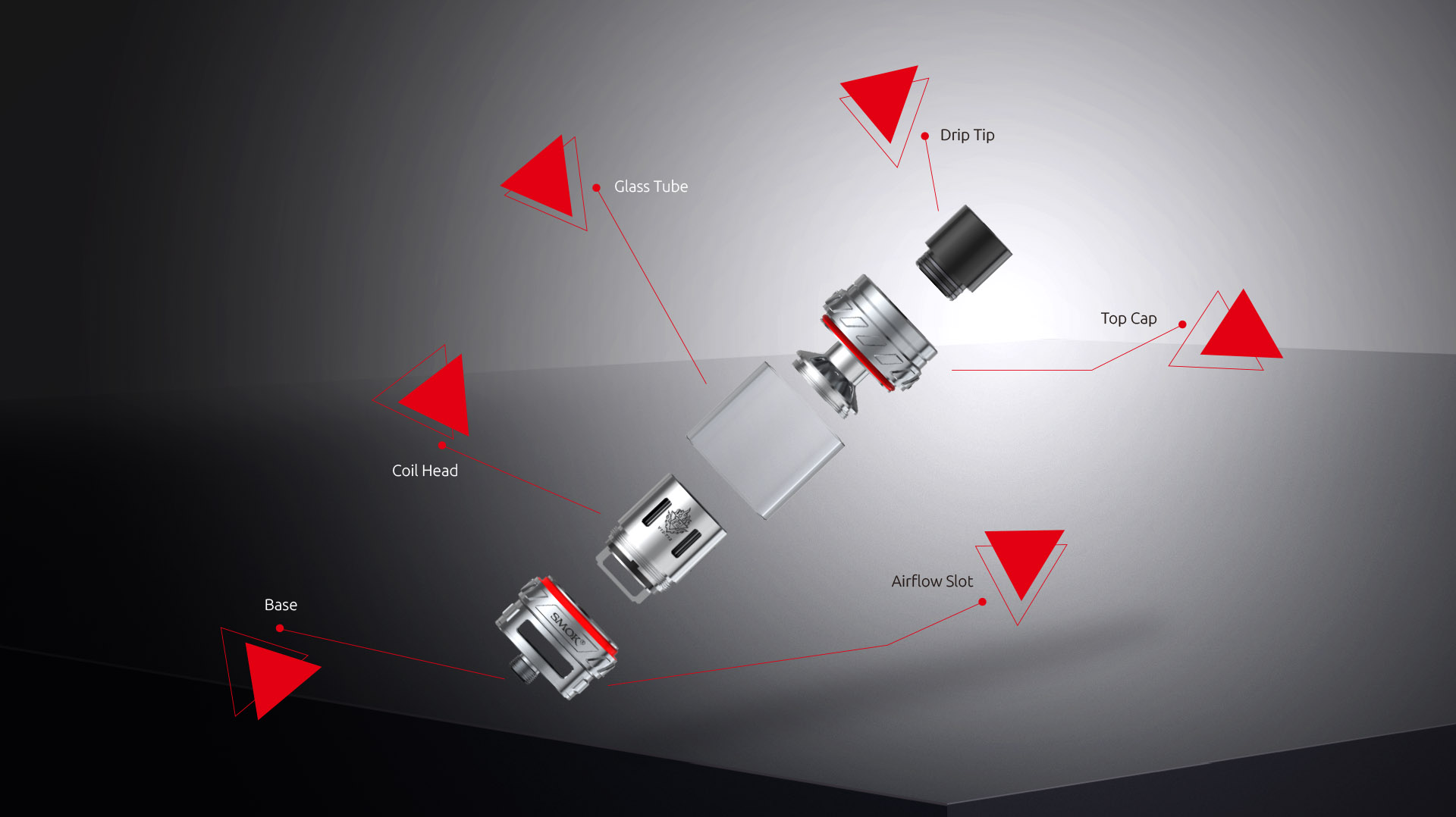 3.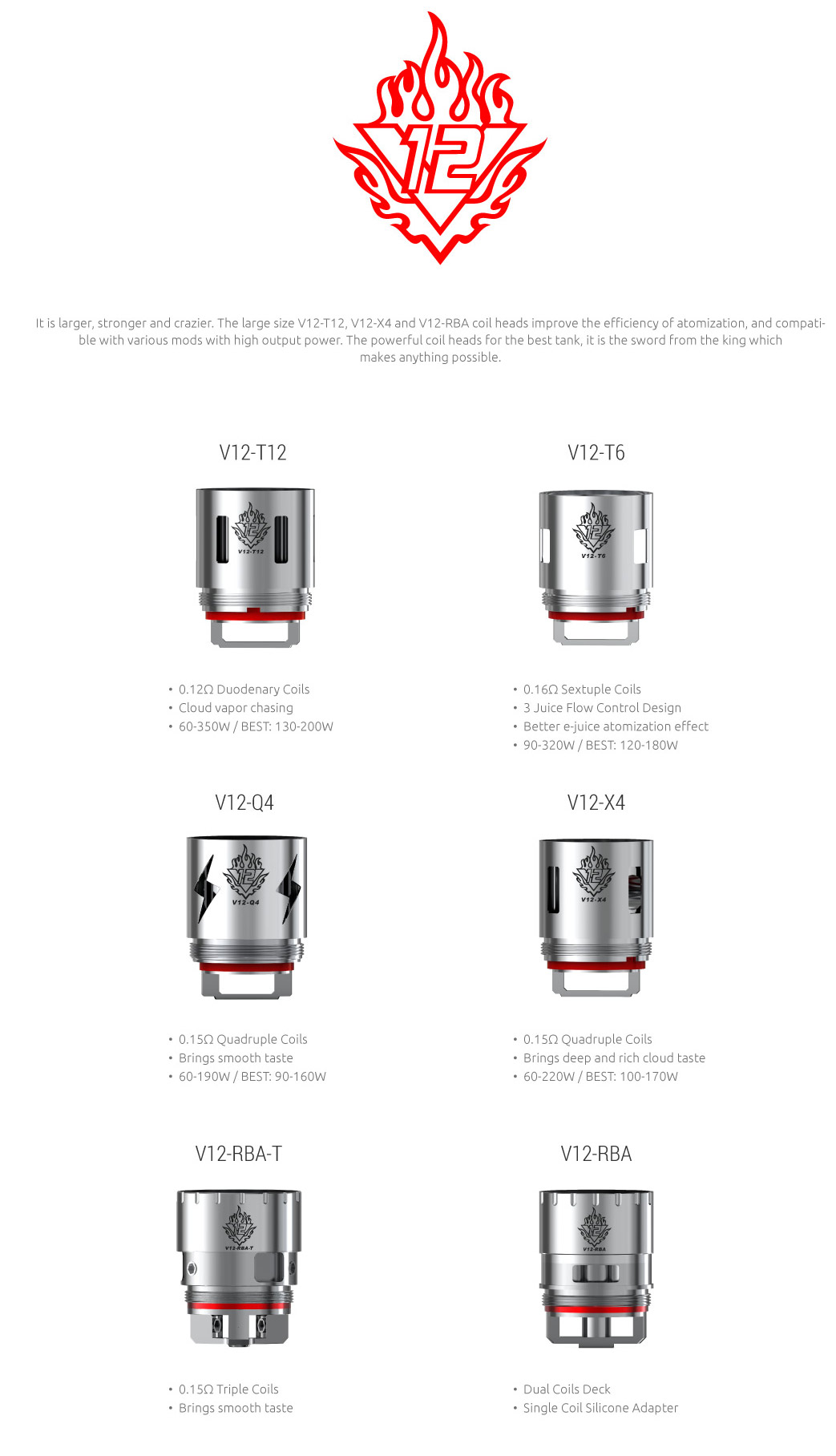 4. STAINLESS STEEL & GLASS MATERIAL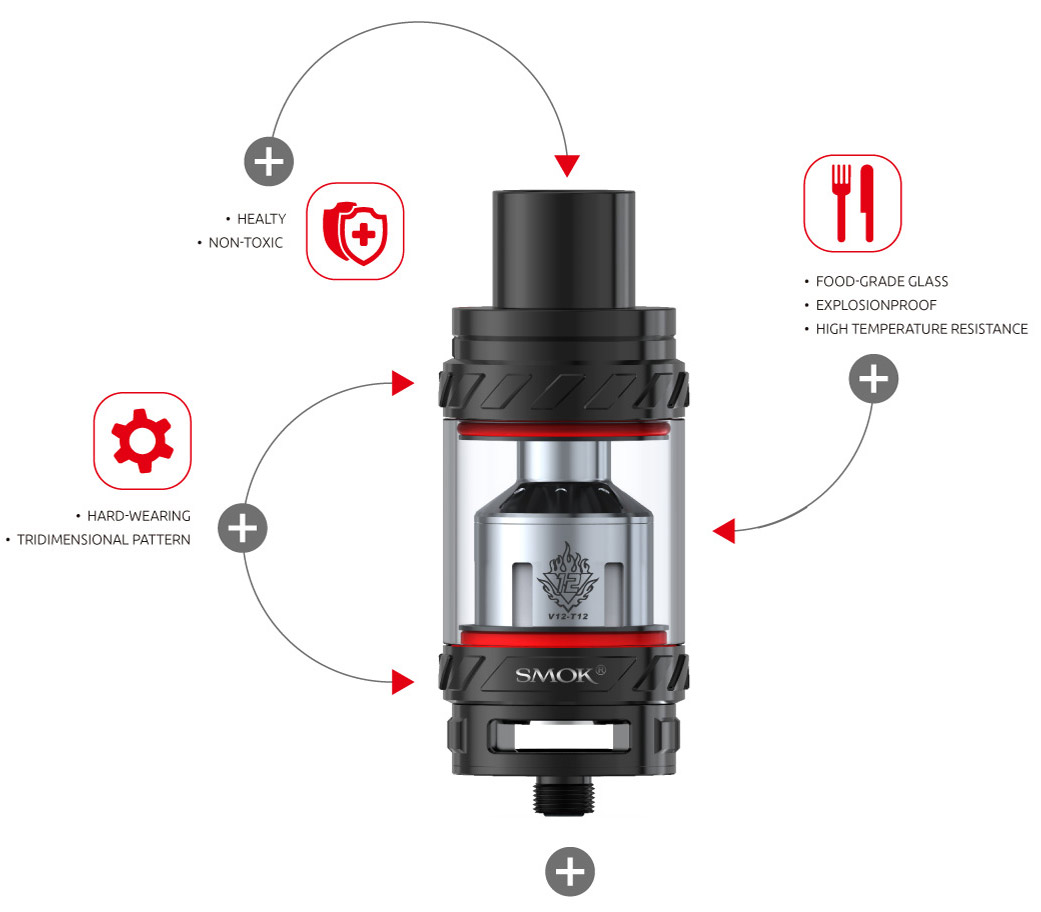 5. LARGE CAPACITY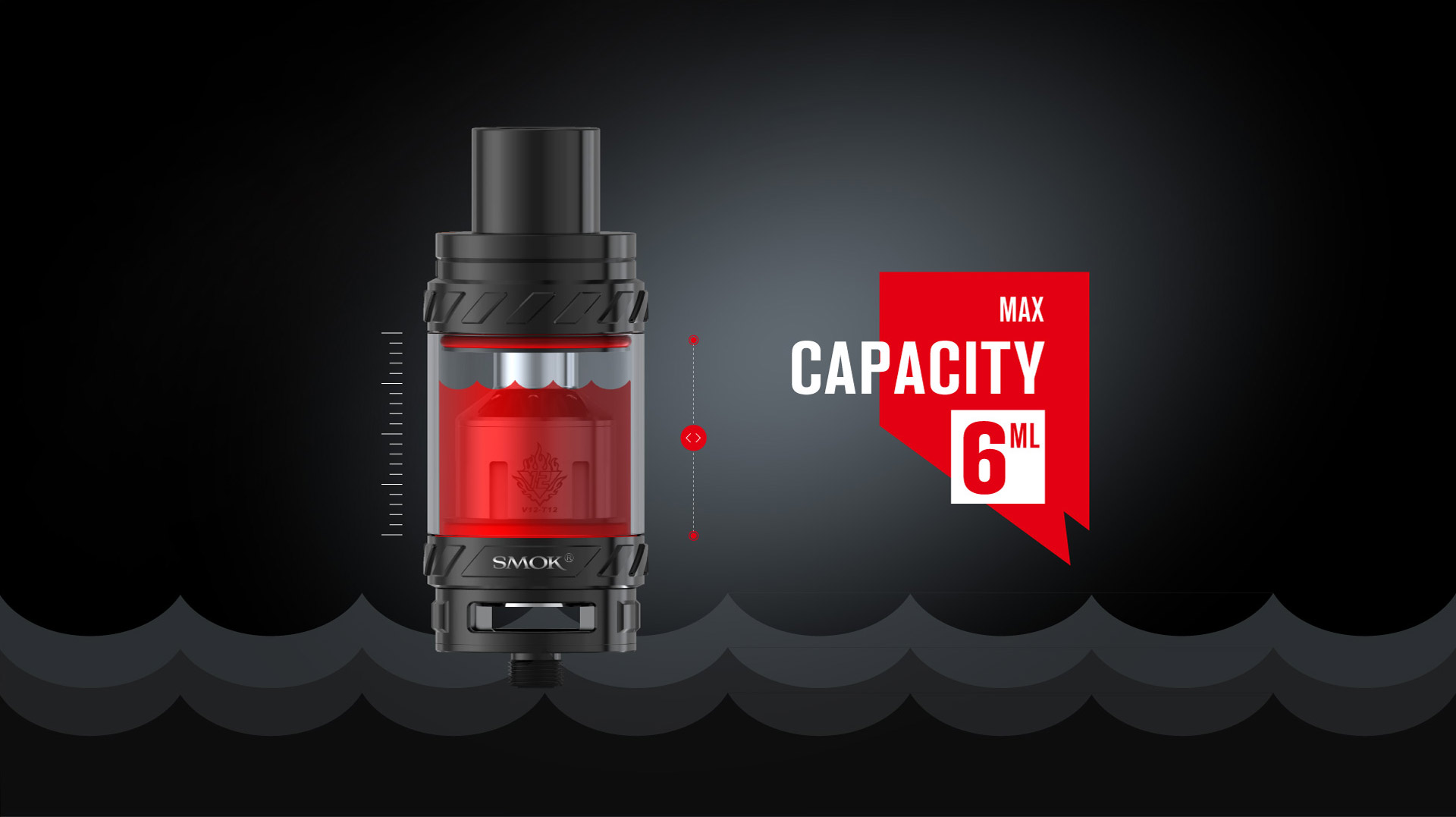 6. TFV12 VS TFV8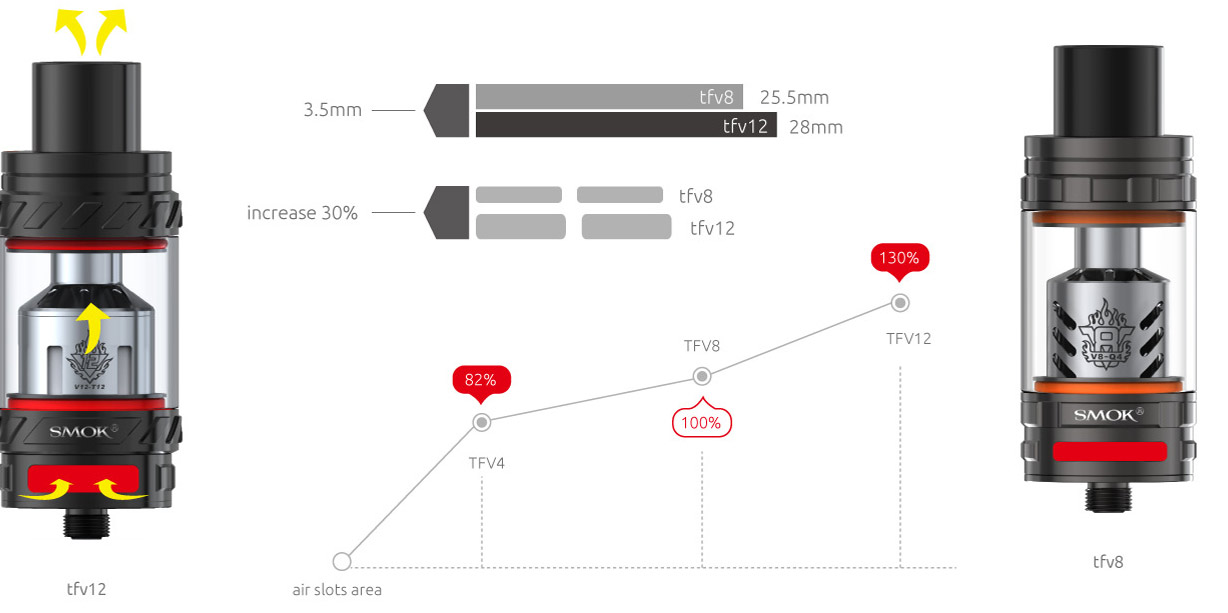 7. SPECIAL GLASS MATERIAL DRIP TIP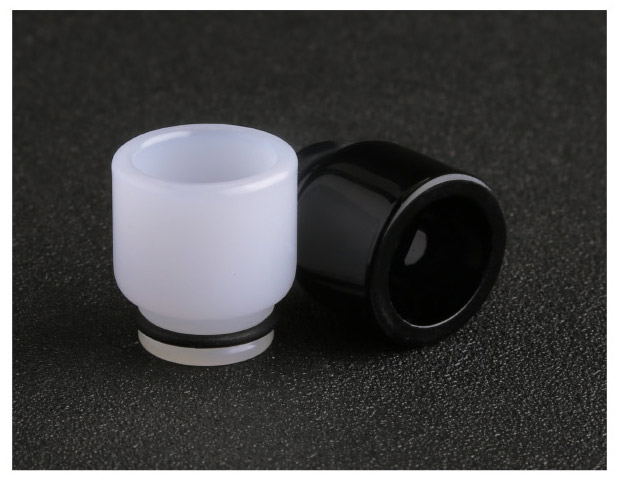 8. TOP REFILL SYSTEM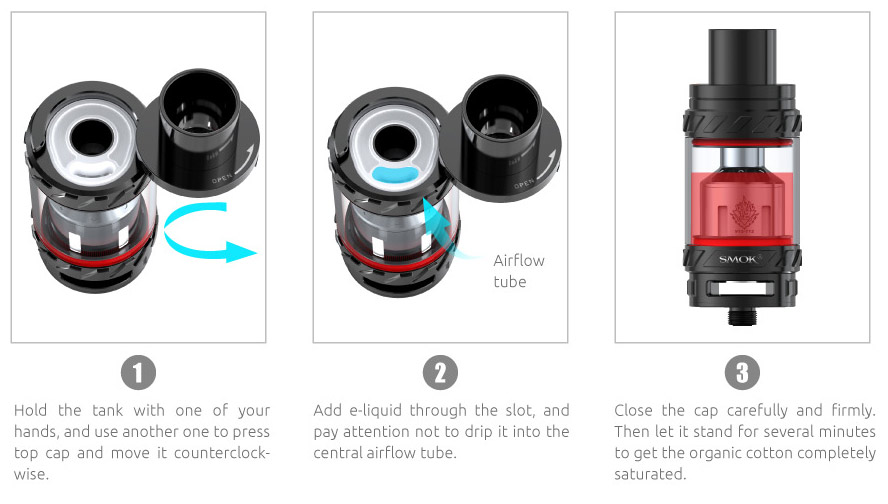 RBA BUILDING
1. Before starting make sure your hands are clean.
2. Taking RBA apart.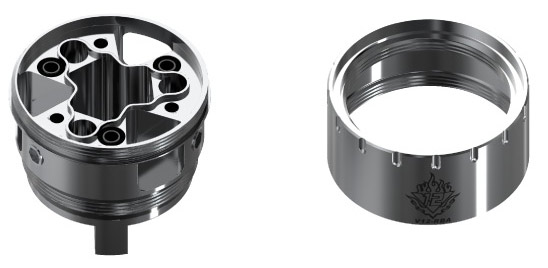 3. Installing the pre-wrapped coil. Place the coil between the posts and wrap the ends around the screws and tighten up, once all in place make sure the coil is fixed in the center and lined up with the air hole, and also make sure the coil is NOT touching the base.
4. Positioning and cutting the exceeding ends of wire off.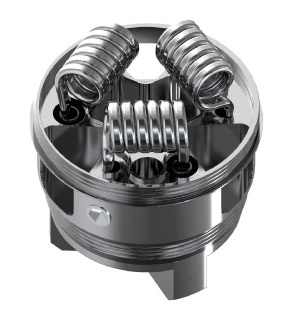 5. Cutting a strip of cotton and make sure it's not too much and not too less.
6. Inserting the cotton, and placing it in the middle.
7. Cutting the cotton at an angle and make sure it's not too short and not too long.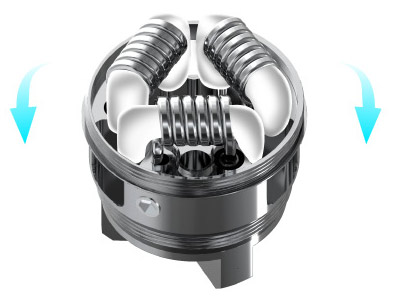 8. Wet the coil with your e-liquid and adjust the cotton. Warning: Coils must be checked for resistance before they are fired on a device, and re-checked periodically to ensure the resistance remains the same.