Vaporesso OSMALL 2 Pod System Kit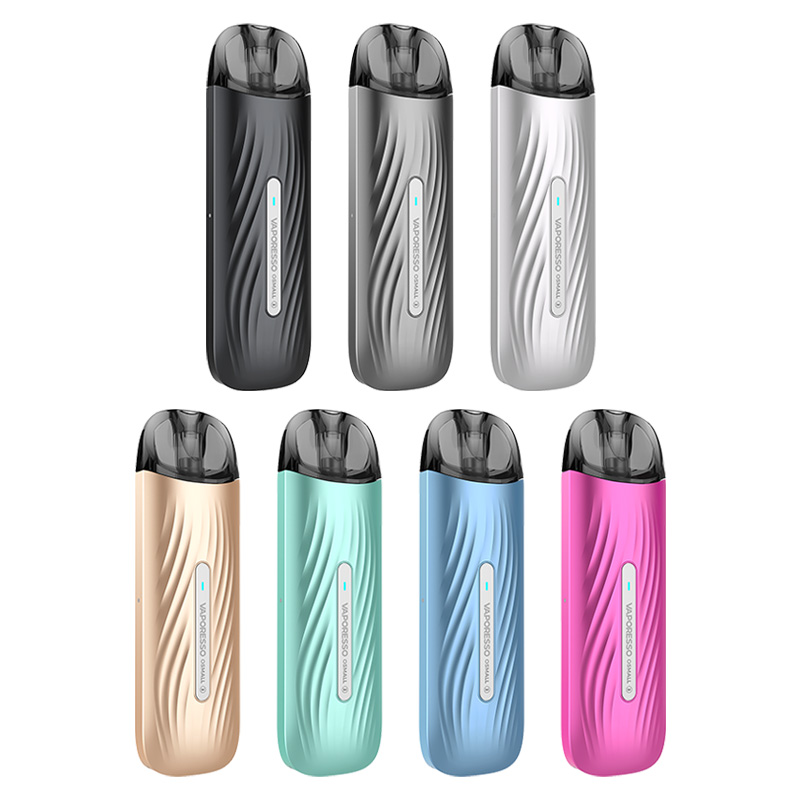 Vaporesso OSMALL 2 Kit has a refined and compact shape and a metallic lid with a water ripple design, which is very elegant and beautiful. Weighing just 58g, you can take it with you everywhere. Currently available in seven colours, you will always be able to pick your favourite colour here.
The battery capacity has been increased by 29% compared to the first generation, with a built-in 450mAh battery and a Type-C charging port to ensure longer use. Equipped with a new 1.2ohm mesh coil, making high nicotine satisfaction much more satisfying.
At the same time, the OSMALL 2 Kit is still fully compatible with the original pod cartridge, making it even more cost-effective. The OSMA can be filled with 2ml of vape oil, the side fill system used and the SSS leak-proof technology make the risk of leakage much lower.
Features
• Metallic-Painted Cover
• 2ml Refillable Pod Capacity
• 450mAh Built-in Battery
• Water Ripple Design
• SSS Leak-resistant Technology
• Side Filling System
• Magnetic Connection
• Fit for: Vaporesso OSMALL 2 Pod Cartridge
Package List
1 x Vaporesso OSMALL 2 Battery
1 x Vaporesso OSMALL 2 1.2Ω POD
1 x Type-C USB Cable
1 x User Manual
1 x Warranty Card

Vaporesso OSMALL 2 Pod Kit – £7.59