Vaporesso TARGET 100 & 200 Kit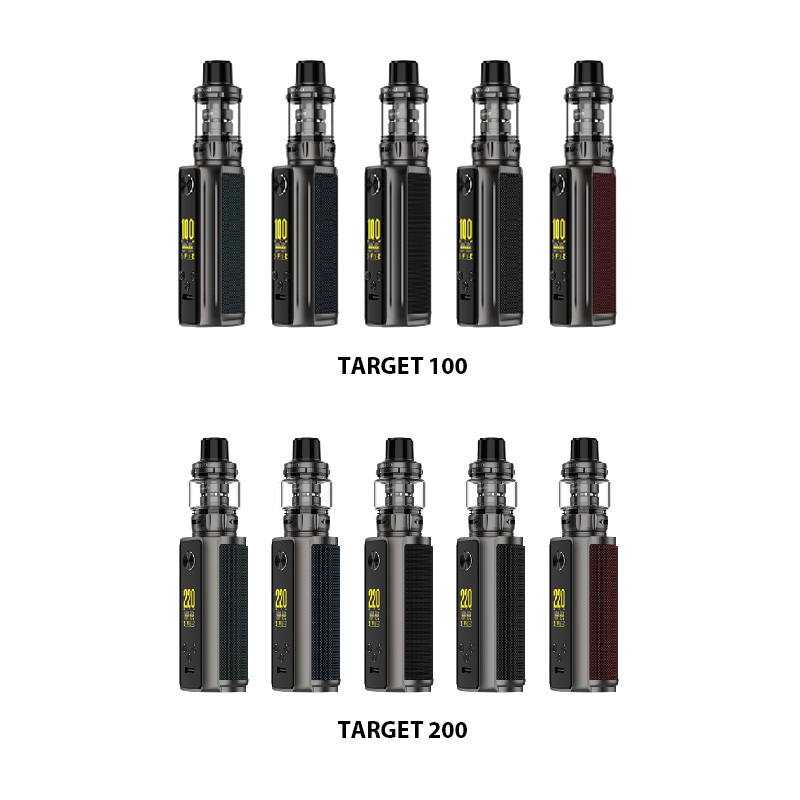 Vaporesso Target 100 Kit will redefine the DTL experience and vaping scenarios with more innovative designs. It contains Target 100W Box Mod and 5ml iTank. Target 100 Box Mod supports a single 21700/18650 cell. It is the first to use water-resistant braid fabrics to make Target 100 more durable for outdoor use and comfortable to hold.
AXON chip is applied to provide a precise heating rate control and the full vaporization of different flavors at different temperatures. iTank features an innovative turbo airflow system with a brand new GTI coil to provide smoother airflow and even heating to bigger clouds and dense flavor. In addition, the turbo airflow system produces airflow from three air inlets at the bottom, which will bring a better experience with lower noise.
This series inherits the unique cage-like TARGET 80 frame and TARGET 200 has a 220W external dual 18650 battery, TARGET 100 is powered by a single 21700/18650 battery (not included), with its large case, it is 16% smaller and lighter, which can be carry for any occasion. Crafted for its braided water-resistant fabrics, you will hold it more comfortable and textured.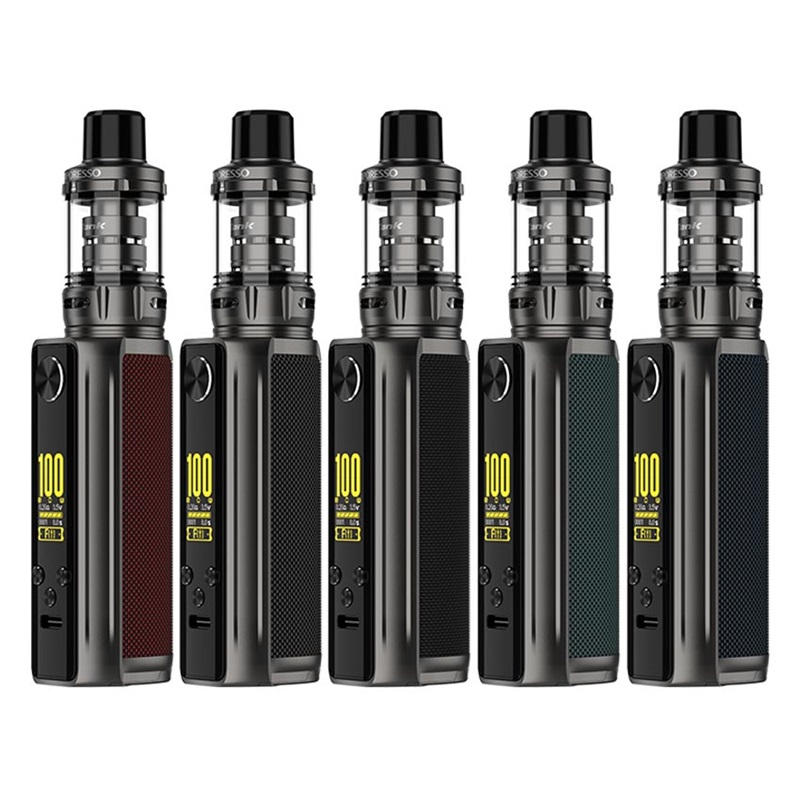 Features
• Monumental iTank Sub Ohm Tank
• Decorated With all-metal Wrapped Design
• 67% Larger Compared To Similar Sized Tanks
• For DTL Experience
• Self-circulating System
• Special F(t) Mode In The AXON CHIP
• Match The Suitable Flavor At Different Temperatures
• Inherit The Unique Cage-like TARGET 80 Frame
• 220W External Dual 18650 Battery For TARGET 200
• Single 21700/18650 Battery (Not Included) For TARGET 100
• Braided Water-resistant Fabrics
PACKAGE LIST
TARGET 100
1 x VAPORESSO TARGET 100 MOD
1 x VAPORESSO iTank(5ml)
1 x GTi 0.2Ω MESH Coil(60-75W)
1 x GTi 0.4Ω MESH Coil(50-60W)
1 x Extra Glass Tube
3 x O-ring
1 x TYPE-C Cable
1 x User Manual
1 x Warranty Card
TARGET 200
1 x VAPORESSO TARGET 200 MOD
1 x VAPORESSO iTank(8ml)
1 x GTi 0.2Ω MESH Coil(60-75W)
1 x GTi 0.4Ω MESH Coil(50-60W)
1 x Extra Glass Tube
3 x O-ring
1 x TYPE-C Cable
1 x User Manual
1 x Warranty Card

Vaporesso TARGET 100 & 200 Kit – £32.90