Vaporesso XTRA Pod System Kit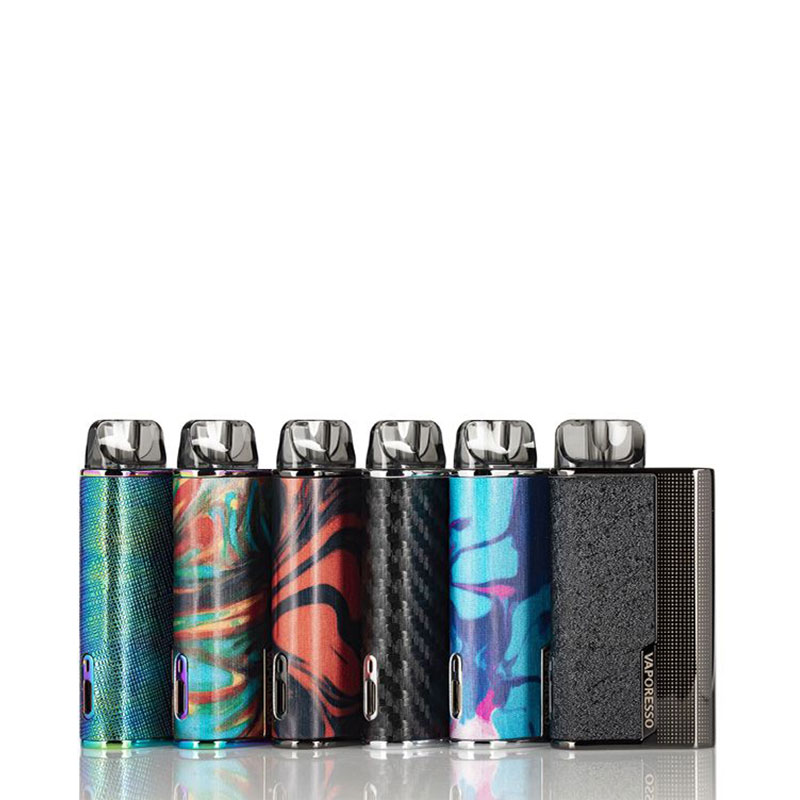 The Vaporesso XTRA pod kit is the latest compact pod kit from the vape hardware giants. Powered by a 900mAh built-in battery, the XTRA features an intricate, curved design allowing users to comfortably grip the device. Employing the proprietary XTRA UNIPOD refillable pods, these are available in two variants including a meshed UNIPOD option, to suit specific vaping preferences.
The 2ml XTRA pods can be refilled via the practical silicone stopper plug located on the side of the pod, providing a clean and efficient process. Employing upgraded cotton material, flavor is consistently rich and clear. These replacement pods are available as a 0.8 Ohm meshed UNIPOD as well as a standard 1.2 Ohm UNIPOD, giving vapers variety over their vape. Both of these pods are suited to 50% PG e-liquids and higher PG blends for best performance.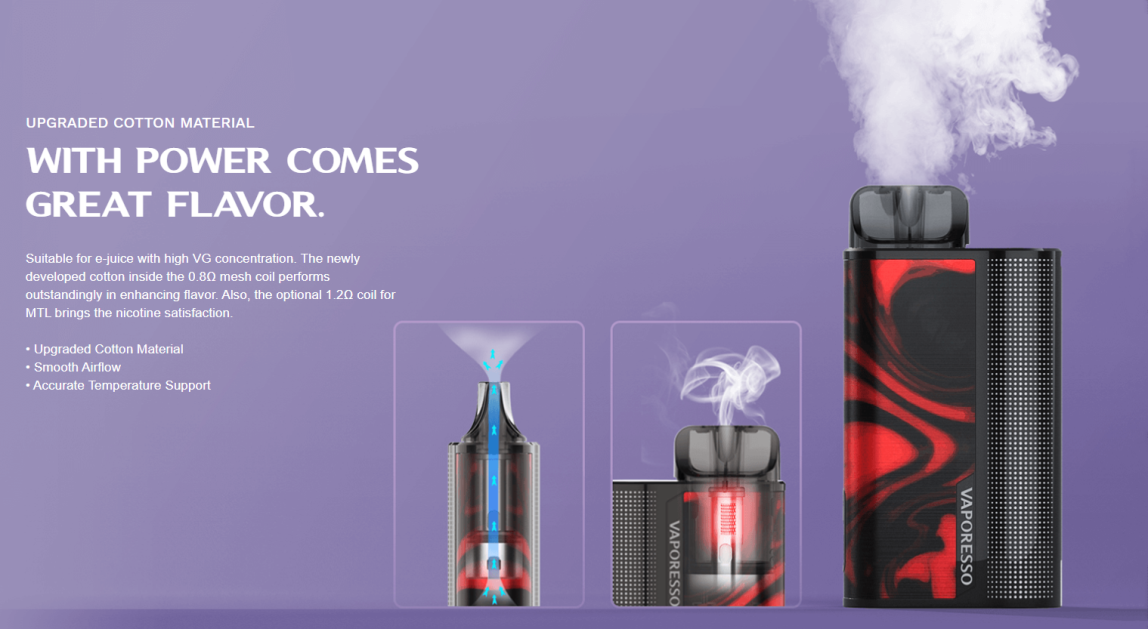 Features
• Portable size and beautiful appearance
• Comfortable grip with antiskid texture
• 900mAh built-in battery you can vape daylong
• Upgraded cotton material for pure flavor
• Additional 1.2ohm coil for flavorful MTL
Vaporesso XTRA Pod System Kit 900mAh comes with
1 x Vaporesso XTRA Battery
1 x MESHED UNIPOD (2ml, 0.8ohm, Pre-installed)
1 x UNIPOD (2ml, 1.2ohm, In Box)
1 x USB Cable
1 x User Manual
1 x Warranty Card
1 x Reminder Card

Vaporesso XTRA Kit – £6.58