Wotofo Srpnt BF RDA 24mm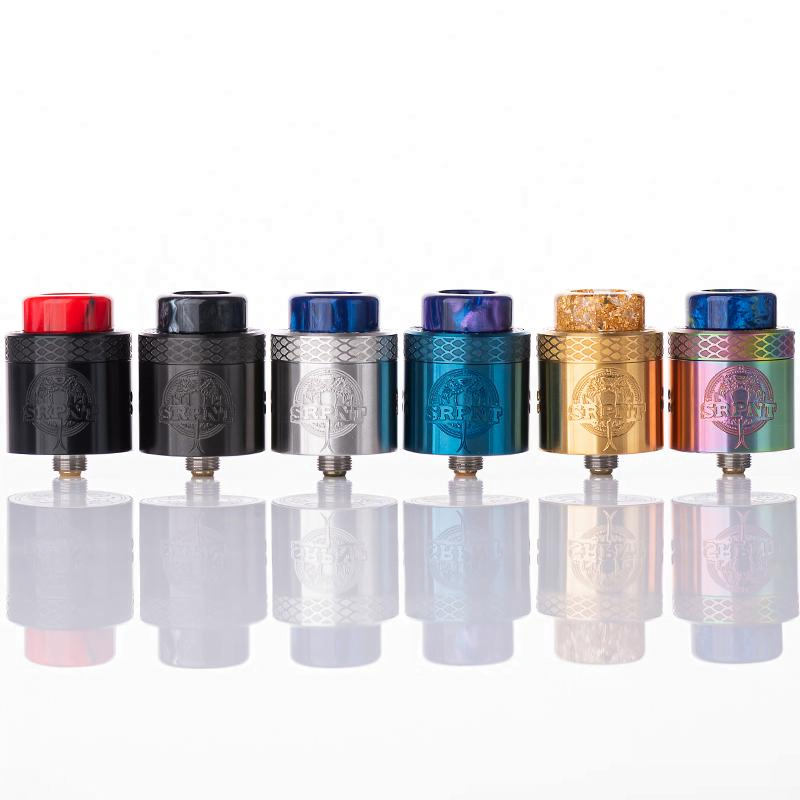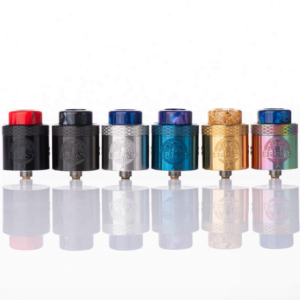 Wotofo Srpnt RDA is the latest rebuildable exhibition from Wotofo's innovative line-up. It is a drip juice feeding method rebuildable dripper atomizer.
Wotofo Srpnt RDA offers accurate airflow control that offers just the right amount of airflow across the deck. The airflow can be adjusted by turning the top cap.
Wotofo Srpnt RDA uses boldly innovated deck design, features a two-post, quad terminal build deck that caters to user-friendly set-up and single or dual Clapton coil configurations.
Wotofo Srpnt RDA uses a 5mm ID Clapton on this deck to guarantee an excellent vape. Besides 5mm ID coils, the deck is also structured to support 3mm ID coils for the dual build.
These two pre-made coils have been included, aiming to increase the surface area to achieve good wicking and increase flavor delivery.
Features
• 24mm Deck Diameter
• Bold Innovation Indeck Design
• Come With 5mm ID single Clapton coil/ 3mm ID dual Clapton coils
• Top Secured via Phillips Screws
• Much Easier to Build and Wick
• 810 Resin Drip Tip
• Adjustable Bored Airflow Control Outer Barrel
• German PEEK Insulator
• Deep Juice Wells
• Knurled Top Cap
• Threaded 510 Pin – Solid/Squonk pin
Package List
1* SRPNT RDA
1* 5mm ID Dual Core Fused Clapton 0.65Ω
1* 5mm Thick Cotton Strip
2* 3mm ID Framed Staple Clapton 0.33Ω
2* 3mm Thick Cotton Strip
1* Cross Head Screwdriver
1* Allen Key
1* Accessory Bag
1* User Manual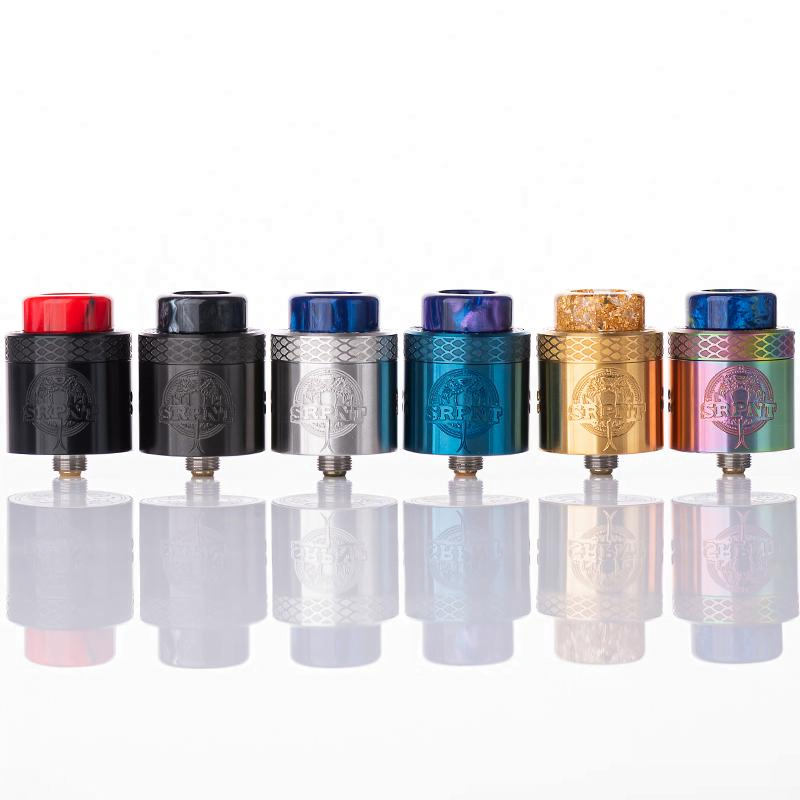 Wotofo Srpnt BF RDA – £14.39