*Description:*
The Element Pink Lemonade Nic Salt E-liquid blends the zingy lemonade with
a slight hint of red fruit flavor. The succulent red berries featuring the
sweet taste well balanced the citrus tang of pink grapefruit bring you the
fizzy refreshing taste. The tangy fruity taste tricks your tongue on the
inhale and the soft effervescent notes quench your thirst on the exhale.
The Element Nic Salt delivers the maximum nicotine but with a minimal
throat hit, giving a smoother, more flavorful vaping experience.
*Main Features:*
– Flavor Notes: Pink Grapefruit, Red Berries, Lemonade.
– Bottle Size: 10ml.
– 20mg Nicotine Salt Formulation.
– 80% VG / 20% PG.
*Package Contents:*
1 x Bottle of Element E-liquid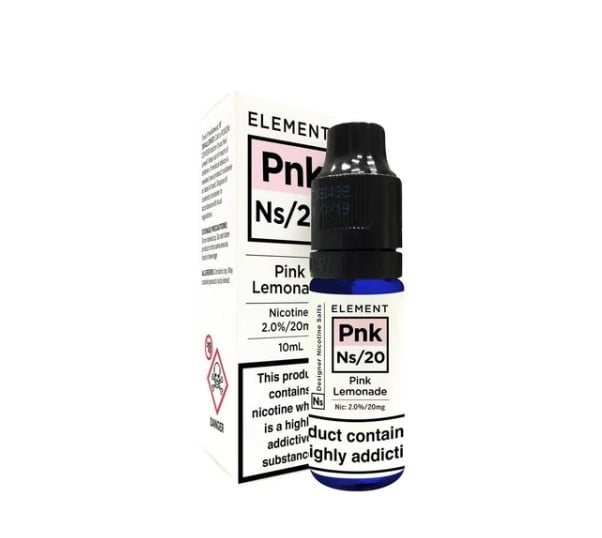 Pink Lemonade Salt E-liquid 10ml – £2.39 by Element